Phelps ATC Tiny House
Sold for: $17250.00[13 Bids]
Reserve: [Met]Winner: Ma*12*on
Auction closed
Bidding Over
First Bid: 10 months ago
Last Bid: 10 months ago
Shipping: n/a
Payment: Instructions to follow
Ends:

Days

Hours

Minutes

Seconds
Description
Dimensions:  8 feet wide, 20 feet long and 12 feet 10 inches tall.
Exterior: Cedar siding, with Burgundy Metal Roof.
Bathroom:  Fiberglass shower, vanity, and compost toilet.
Kitchen: Stainless steel sink, 2 burner cook top stainless, Stainless steel microwave, stainless steel refrigerator freezer and custom cabinets.
Sleeping loft: 7'x 7' with custom staircase matching Kitchen cabinets.
Setting area: Futon Couch. ceiling fan, flooring is waterproof engineered wood flooring, interior walls are natural wood planks with cedar trim around windows and doors.
Mechanical:  Mini Split Unit Heat pump, 110  13 amps (remote control) all electric 50 amp service with 25' chord.
Insulation: Closed cell spray foam insulation.
Seller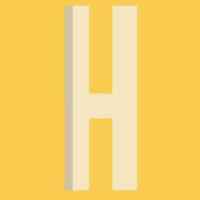 3 total auctions
0 current auctions
Terms and Conditions
Click to read our bidding terms.
Bidding
All bids placed must be at least $50 more than the previous bid (after the starting bid of $15,000 has been met.) Bidding in excess of $50 will result in the minimum bid and act as a reserve, automatically outbidding other bidders up to that amount. Bidding implies a serious expression of interest in purchasing the tiny house and does not create a formal contract. The sale is only final after payment is received and the buyer has claimed his/her house.
Payment & Pickup
After the completion of the auction, the winner will receive a notification email. If the winner fails to respond or is unable to provide payment, the second highest bidder will be contacted. Payment can be provided upon pickup; choosing the preferred payment method from money order, cashier\'s check or personal check. Buyers will have to pick up the houses personally using a vehicle with a tow hitch after payment. Buyers are responsible for the safe transport of the houses to their final destinations and all sales are final after the houses are picked up. KVEC is not responsible for incidents that occur during transport of the houses and will not accept returns after the houses have left the lot.
Proceeds
After the auctions have concluded, the base $15,000, along with 80% of the amount above that, will be going back to each of the schools for the next build. The remainder of the amount will go to KVEC for administrative costs. EXAMPLE: House sells for $20,000, the program will get back $15,000 + .8 * $5,000 = $19,000