Lee ATC Tiny House
Sold for: $16000.00[15 Bids]
Reserve: [Met]Winner: Ma*12*on
Auction closed
Bidding Over
First Bid: 10 months ago
Last Bid: 10 months ago
Shipping: n/a
Payment: Instructions to follow
Ends:

Days

Hours

Minutes

Seconds
Description
NOAH Certified (National Organization of Alternative Housing)
Dimensions: Gator made 20 foot trailer, gross weight 14,000 pounds and Roger's windows with argon gas. 160 square foot main floor and 40 foot square foot loft.
Exterior: 2x4 wood construction, outside security lights and outlets.
Interior: Gray wood finish laminate floors, bead board wall finish, recessed lights, ceiling fan.
Loft: Laminate flooring and aluminum ladder.
Bathroom: Full size commode, shower, ceramic tile and vented light fixture with heat.
Kitchen: Laminate countertops, on-demand water heater, refrigerator, convection/microwave oven, sink and portable induction 2 burner stove top.
Insulation: R 21-Ceiling, R 24-Floor and R 15-Walls.
HVAC Unit 12,000 BTU  17 Seer rating
Storage closet
Optional Features: Black futon, table with chairs, side table, curtains with rods and bathroom shelving.
Seller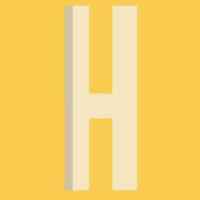 3 total auctions
0 current auctions
Terms and Conditions
Click to read our bidding terms.
Bidding
All bids placed must be at least $50 more than the previous bid (after the starting bid of $15,000 has been met.) Bidding in excess of $50 will result in the minimum bid and act as a reserve, automatically outbidding other bidders up to that amount. Bidding implies a serious expression of interest in purchasing the tiny house and does not create a formal contract. The sale is only final after payment is received and the buyer has claimed his/her house.
Payment & Pickup
After the completion of the auction, the winner will receive a notification email. If the winner fails to respond or is unable to provide payment, the second highest bidder will be contacted. Payment can be provided upon pickup; choosing the preferred payment method from money order, cashier\'s check or personal check. Buyers will have to pick up the houses personally using a vehicle with a tow hitch after payment. Buyers are responsible for the safe transport of the houses to their final destinations and all sales are final after the houses are picked up. KVEC is not responsible for incidents that occur during transport of the houses and will not accept returns after the houses have left the lot.
Proceeds
After the auctions have concluded, the base $15,000, along with 80% of the amount above that, will be going back to each of the schools for the next build. The remainder of the amount will go to KVEC for administrative costs. EXAMPLE: House sells for $20,000, the program will get back $15,000 + .8 * $5,000 = $19,000