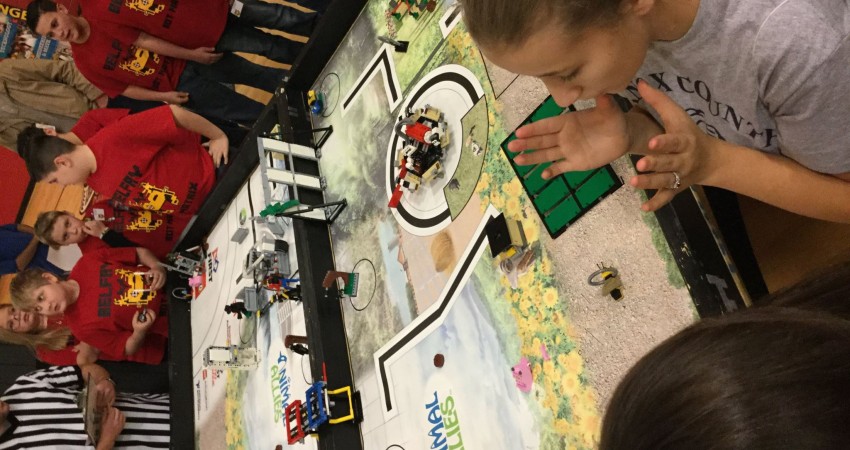 The Challenger Learning Center of Kentucky (CLCKY) is one in a network of 47 Challenger Learning Centers which were started by the families of the Challenger Astronauts tragically killed in the 1986 Space Shuttle disaster. Housed on the campus of Hazard Community & Technical College, CLCKY was the 34th center in the network and the first located in a rural area.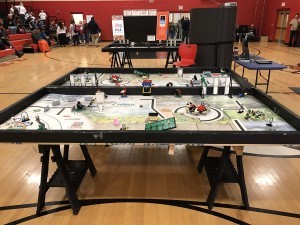 Rounding out Computer Science Education Week, the Challenger Center hosted their 5th Annual FIRST LEGO League (FLL) Regional Robotics Competition on Saturday, December 10th. Thirteen teams from Knox, Martin, Perry, Pike, and Whitley Counties traveled to East Perry Elementary School to compete.  For Inspiration and Recognition of Science and Technology (FIRST) is a worldwide robotics competition for students of all ages.  LEGO League is specifically for students age 9-14.  The theme of this year's competition was "Animal Allies" which focused on human/animal interactions and how technology might improve those interactions.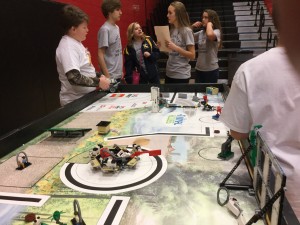 "I am consistently blown away every year by how well these students are able to communicate what they have done and what they have learned about their robots and their teammates. You can see how much time, interest, and thought they've invested in putting their programs together. Students who have gone through Lego League have a leg up because they have learned the skills that make them good collaborators and problem solvers." – Dr. Katrina Slone, KVEC Science Technology  Engineering & Math (STEM) Lead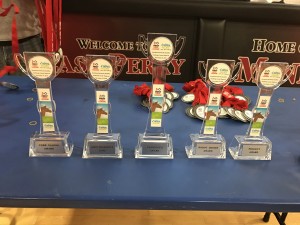 In addition to designing, building, and programming a fully autonomous robot to accomplish tasks on a playing field, the teams had to do a research project, present their findings to their communities, and deliver a presentation for a group of judges on competition day.  Teams also competed in a teamwork activity and were judged on their robots design, function, and programming abilities.  The competition is introduced around the first of September and the teams have about three months to prepare for the regional competition.  Four teams advanced to the Kentucky State FLL competition on February 4, 2017.

The CLCKY strives to facilitate and motivate classroom teachers by providing professional development, curriculum guides, and pre-visit orientations, all in compliance with the Kentucky Learning Goals & Academic Expectations a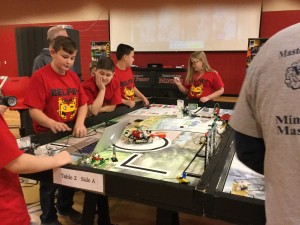 nd the National Standards. As a community outreach, the Center provides a unique opportunity for education and team building for parents and businesses in south-eastern Kentucky through a variety of activities at the center.
Contact the Challenger Learning Center of Kentucky for availability of simulated missions, astronomy programs, summer space academies, FIRST Robotics, KY Space Movie, or other special programs and events.
All photos provided by Kevin Vermillion and the Challenger Learning Center of Kentucky