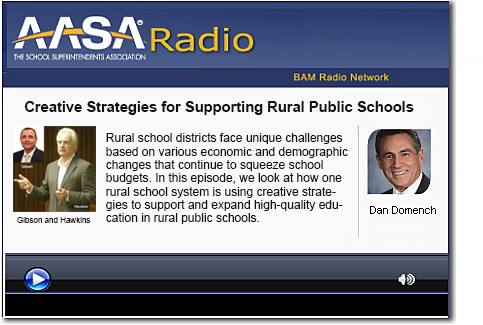 Tune In To AASA Radio!
Listen to the Podcast by clicking any of the text of this line.
AASA, The School Superintendents Association,  is pleased to present AASA Radio! Dan Domenech, AASA's executive director, hosts the program, which focuses on topics of importance to school system leaders. Each brief segment of AASA Radio will help keep you abreast of the latest developments in the field. 
Check out The School Superintendents Association Website here
https://aasa.org/radio.aspx