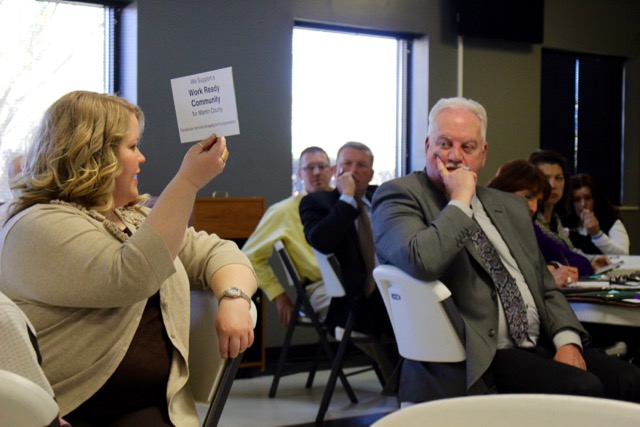 This week the Kentucky Valley Educational Cooperative (KVEC) hosted a celebration and sharing of best practices on April 5th for 18 eastern Kentucky counties working together on Kentucky's Work Ready Program.
A Kentucky Work Ready Community certification is a measure of a county's workforce quality. It is an assurance to business and industry that the community is committed to providing the highly-skilled workforce required in today's competitive global economy. Learn more at workready.ky.gov.
Work Ready Community Program Director, Rick Jordan, praised the regional work of the leaders in their counties.  He presented awards to county Work Ready representatives and shared that he'd never seen such impressive regional collaboration.
KVEC, through a grant funded by the Appalachian Regional Commission, has provided technical assistance to the counties in their planning to achieve the Work Ready designation.  The goal is to build a vibrant organization in each county to raise educational achievement, connecting education to job creation and community growth.  A major focus has been to prepare the counties for the expansion of broadband to build a digital economy in the mountains.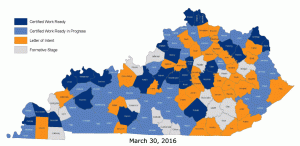 Many states have Work Ready programs, however, Kentucky has the highest standards.  The Work Ready certifications demonstrate to employers that the county has a quality, available, and skilled work force, and ready for their business.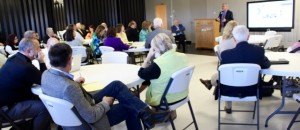 "Just as important is the fact that if we achieve the criteria, we will have the workforce for our existing business to expand and the entrepreneurial spirit to create our own jobs," says Ron Daley, strategic partner lead for KVEC.
Eastern Kentucky partners working to achieve Work Ready certifications and support one another across county lines are using www.theholler.org/hollers/work-ready-east-kentucky-holler to share resources and news. Join us!