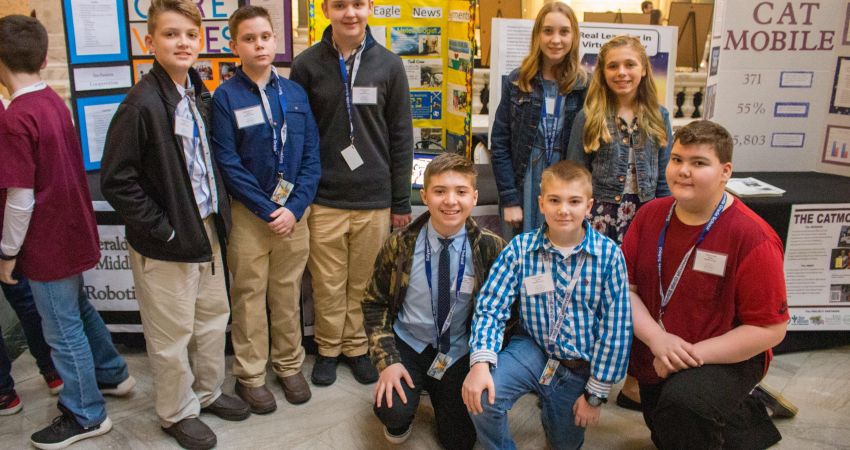 Over 400 students and educators from the 23-school district membership of the Kentucky Valley Educational Cooperative (KVEC) will celebrate classroom innovations with displays in the mezzanine and rotunda at the Frankfort Capitol on March 10. 
As a part of the 5th Annual "Innovation Celebration at the Capitol" eastern Kentucky student leaders will hold a press conference in the Kentucky Capitol Rotunda to discuss efforts they are making to promote the U.S. Census to ensure every person is counted. The "Every Kentuckian Counts" press conference sponsored by the KVEC Student Senate and US Census Bureau Rural Communities Partnership Initiative will be held at 11:00 a.m.
Student learning demonstrations and other program displays will be available from 10 a.m. to 2 p.m.
The event showcases the inventive, purpose-driven work going on in eastern Kentucky's K-12 classrooms to state legislators, constitutional officers, and the public.  
The day also includes a presentation by Owsley County students concerning their agriculture initiatives before the Senate Agriculture Committee at 11 a.m. and the honoring of distinguished educators following a press conference in the Rotunda. 
Coverage of the event, which will include photos and videos, will be available at www.theholler.org.