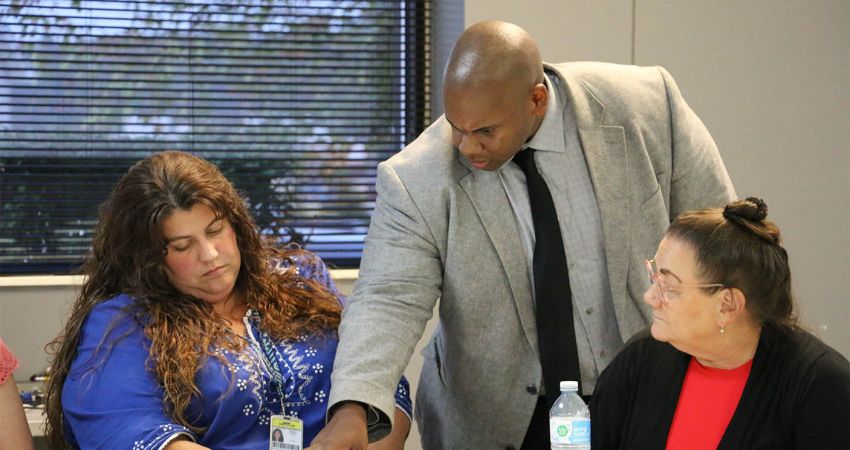 The Kentucky Valley Educational Cooperative (KVEC) focuses on innovative methods for addressing educational and community-based challenges throughout Eastern Kentucky.
Ron Daley a strategic partner lead for KVEC recently published on Kyforward (Kentucky's Online Newspaper). A story highlighting Kentucky Education Commissioner Wayne Lewis held the second town hall forum in Hazard last week seeking public feedback on the state's new minimum high school graduation requirements.
Commissioner Lewis said from the feedback they have received there is much misunderstanding and misinformation on the new requirements. Kentucky's new minimum high school graduation requirements became law, 704 KAR 3:305, on April 5. The changes add "graduation prerequisites" and "graduation qualifiers" to ensure students have basic math and reading skills, as well as experiences that can help them be prepared to enter college or the workforce.
Lewis urged the audience to visit the KDE website for more information about the minimum high school graduation requirements. An online form has been established to register to receive links to the webinar and portal for submitting feedback when they become available.
Follow the link to read the full story and look for future stories from The Holler and KyForward.
Click here to view the full story