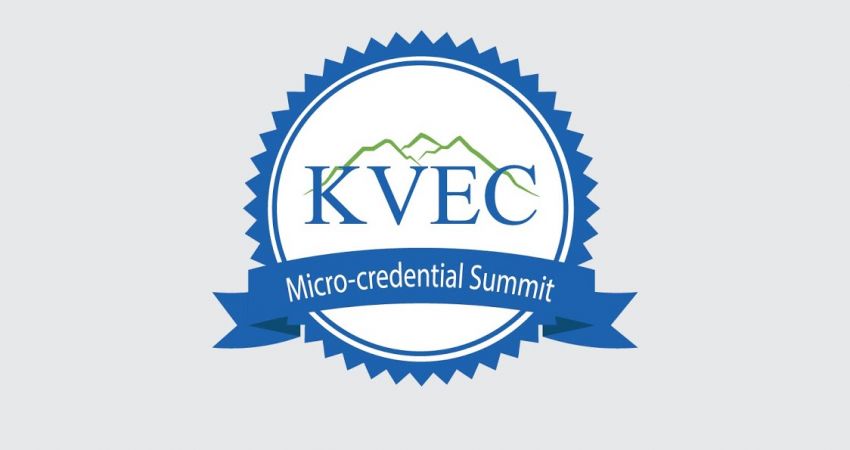 Space is limited, so reserving your place NOW will guarantee your registration is locked in and will ensure you continue receiving the latest information about upcoming sessions.  You can register now for both sessions at the link below:
KVEC 5th Micro-Credential Virtual Summit

Join us for our 5th National Micro-Credential VIRTUAL Summit. 
Sessions will focus on developing strong partnerships among agencies and schools to promote innovative strategies and develop educator competency-based learning to advance personalized educational experiences for teachers/students.
This free enrollment opportunity is shorter in duration than past summits and will be provided in two sessions held on Thursday, May 6 and Thursday, May 13, 2021, 1:00 p.m. – 2:30 p.m. ET. 
Register for both sessions here:  KVEC 5th Micro-Credential Virtual Summit


This session focuses on the partnership among KVEC, the 23 member districts it serves, and the Modern Classroom Project.  Engage in a conversation with members of these organizations using this multi-faceted approach, which includes micro-credentials, that brings innovation to schools in Appalachia.


Engage in the conversation with the Arkansas Department of Education staff and their journey that led them to investigate creating their own stacks of micro-credentials based on various divisions within the AR DOE.
You will receive specific event information and Zoom links for both sessions following the close of the registration window.  Looking forward to seeing you again this year!