Kentucky Valley Educational Cooperative hosted the first-ever Virtual FIRESummit. Over the course of 3 days, there was a total of 210 presentations from educators from all across the KVEC region.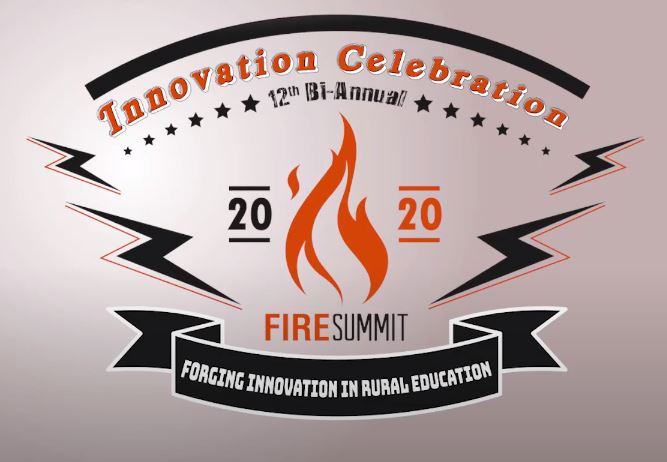 Here is a list of all the categories, also you will see a hyperlink for you to be able to click and view the full playlists for each on youtube.
Learning Innovation
Special Education
Special Education PAN
Micro-Credential
Building It Forward
Activating Catalytic Transformation
Transition Innovation
Student Senate
Community Challenge
You can also find each presenters video on their individual summit page by visiting summit.theholler.org
If you have ever been to one of KVEC's FIRESummits you know that we normally have it in person. This year because of COVID-19 we were not able to do that. However, that did not stop us from having one of the best online events in history!
No matter what part of education you are in, each presentation is packed with innovations that you can implement into your own classroom.
Over the 3 day stream, we had an audience over 20,000 from coast to coast and around the world! The majority being from Kentucky, West Virginia and Ohio.
Here is some of the feedback/quotes we have received about this virtual FIRESummit.
Great work on putting this together!  I can't even imagine the work behind this year's Fire Summit and love what you have done with it!
Talk about the old saying, "When life gives you lemons…make lemonade!!!" The Virtual Fire Summit is pretty awesome! WELL DONE MY FRIENDS!
I am loving the virtual Fire Summit!  I just wanted to share with you how I am using this with my entire school!  So far, I have gotten excellent feedback and I hope you are as well!  One teacher even commented…"They are almost addicting. You watch one and want to see another!"
The virtual Fire Summit has been an exemplar model for on-demand professional learning and showcasing innovation in Rural America.
I hope you know that you have touched so many hearts in our region. In a region that is devastated by the loss of jobs and an economy that is almost laid in ruins, you have provided the spark that has boosted the life back into this region. Thank you for ALL YOU DO!
The Virtual FIRE Summit was amazing.  The educators and students in our region are to be commended for their persistence and dedication to their students and their profession.  Each presenter found a way to complete their presentation/s even if they had no internet/weak internet or no electricity.  I'm so proud to have the opportunity to work with this group.