On October the 21st 114 students, family members, and staff from the Kentucky Valley Educational Cooperative region attended our annual Fall Gathering in Hazard.  Students from Breathitt, Floyd, Jenkins Independent, Knott, Letcher, Perry, Pike and Pikeville Independent participated in the Star War themed event titled, "May the Force be with You…Wiser I Will Become!"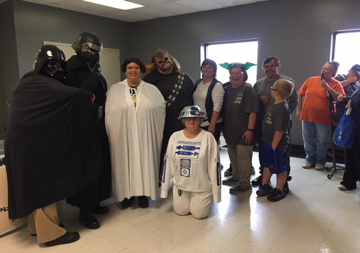 Students were able to attend a session on making good choices via Truth and Consequences.  They learned how 911 works and the information you need when you contact them in case of emergencies.  Kentucky State Police troopers spoke with students about bullying.  Students were even able to make their own light sabers, galaxy in a jar and motorized Landspeeder.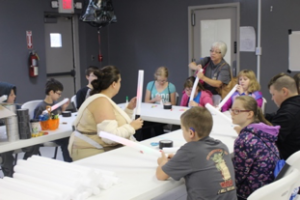 In addition to student stations the parents were given the chance to attend sessions to help their child become more independent.  This included presentations from Kentucky School for the Blind, Kentucky School for the Deaf, Commission for Children with Special Health Care Needs, and Voc-Rehab.