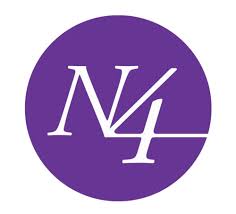 Kentucky Valley Education Cooperative (KVEC) and the global storytelling nonprofit Narrative 4 are launching a new initiative for a select group of exceptional teachers.

Participation in the launch of the Narrative 4 Appalachia Initiative is limited to six (6) outstanding teachers.
Please accept this invitation to apply for this free, exciting, new pilot project that promises a strong opportunity for educators to:
Increase instructional strategies and significantly elevate student engagement
Reverse the trend toward apathy and isolation in Appalachian classrooms
Equip students with the tools to change, rebuild or revolutionize systems
Serve as a roadmap for other learning communities across the country and world
Participating teachers will receive:
Training, coaching, and classroom support in using the story exchange in their classrooms
Flexible, adaptable and exciting classroom resources that develop students' capacity for active listening, perspective-taking, and peer-to-peer education
Easily applied models for project-based experiential learning
Access to Narrative 4's global network of artists, educators, and students
If you are interested in:
Fostering a positive school climate
Exploring a trauma-informed approach to education
Creating a global classroom
Integrating social-emotional learning into your curriculum
Inspiring empathy
Using stories to promote change
Then Narrative 4 teacher training is for you!
An application for participation is attached to this email. The deadline for SUBMISSION is March 11, 2020.
A "Connecting the Dots on Relevancy" document is also attached to this email.
Applications should be sent via email to mary.slone@floyd.kyschools.us