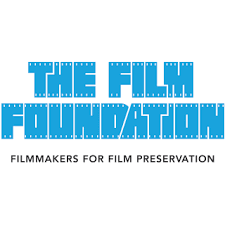 Because so many schools and educational facilities are now engaged in remote learning, The Film Foundation wants to ensure you are aware of our free online curriculum program called The Story of Movies. We have core units with lessons plans for in-depth study of three classic American films: To Kill a Mockingbird (1962, directed by Robert Mulligan), Mr. Smith Goes to Washington (1939, directed by Frank Capra), and The Day the Earth Stood Still (1951, directed by Robert Wise). These are appropriate for upper elementary through secondary.
The first three modules of Portraits of America: Democracy on Film curriculum are available online. Attached is a brief announcement about these modules, including film titles for study. 
Teachers can register at no cost at storyofmovies.org/curriculum and may begin at once to download lesson plans, screening activities, graphic organizers, PowerPoint Presentations, and assessment tools.
The Film Foundation is a nonprofit organization established in 1990 by Martin Scorsese and dedicated to the restoration and preservation of motion picture history.  Portraits of America is part of the foundation's educational outreach program, The Story of Movies.