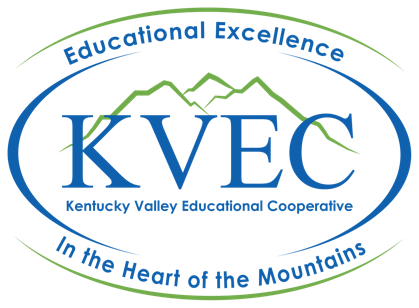 KVEC is offering the opportunity for special education staff in the region to apply for sixty Special Education Learning Innovation grants.  Eligible districts within the special education cooperative include:  Lee, Owsley, Wolfe, Breathitt, Jackson, Magoffin, Floyd, Pike, Pikeville Independent, Knott, Letcher, Jenkins Independent, Hazard Independent, Perry and Leslie.
Educators may apply for up to $1,000 in grant funds to enhance classroom learning by implementing innovative strategies and approaches to learning.  A Learning Innovation Grant must address an important challenge in education in math, behavior, low incidence, or English language arts that could potentially impact graduation rates for students with disabilities. The projects must demonstrate the promise of tangible improvement in teaching and/or learning.
The grant recipients will be selected through a competitive review process focused on the project's design.  Award recipients will agree to present their proposed innovation at the regional Promising Practices FIRE Summit on October 25, 2017, at the Expo Center in Pikeville.  Associated results of the innovative projects will be presented at a similar summit on April 11, 2018.  Award recipients will also agree to attend a one day Learning Innovation Grant Orientation Day.  Recipients will be required to work with district finance managers to submit invoices and other financial documentation for the grants on or before specified dates.
All grant applications must be submitted to Cheryl Mathis (cheryl.mathis@hazard.kyschools.us) on or before August 22, 2017.  Notification of grant awards will be revealed on September 7.
To download the Special Education Learning Innovation Grant application, click on the link and scroll down to the application: