Have you ever tried to find something on Google Maps, only to have your GPS point you to some completely wrong place in the middle of nowhere?
It's more common than you might think, and it doesn't only happen here in the mountains. Even in big cities like Atlanta, businesses are constantly opening, closing, and moving, and not even Google, with all of its digital might, can stay ahead of every location in every community around the world.
So do we just accept bad directions and inaccurate maps? Of course not! The best way to get good maps is to do it ourselves.
Google offers a number of tools to make sure the maps in our communities work for us. There's the Map Maker platform, which gives users access to all sorts of technical data on roads and businesses in our communities, including street addresses, GPS locations, and more.

But my favorite way to update Google Maps is through the Local Guides program. Not only can you update data straight from the Google Maps app on your smartphone, but by providing reviews, posting photos, and updating information, you earn points, level up, and receive perks. From a free terabyte of Google Drive storage to early access to products as a Google insider, there are a lot of incentives to go out and start mapping. And most importantly, it helps our communities!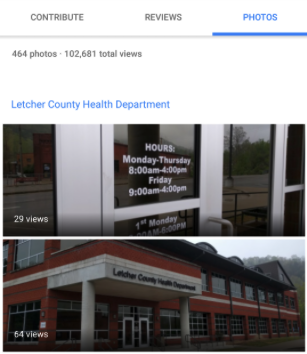 Whether you're a community volunteer who just wants to put your community on the digital map, or you're a business owner who wants to make sure your customers can find your business and see what it's all about, these two platforms tend to be more accessible and I'm just one person, and I can only map so much. Why not join in and start mapping? You'll be putting Eastern Kentucky on the map, you'll earn perks in the process, and everyone will be able to find the great places we have here in the mountains. We'll even be able to trust our Global Positioning Systems (GPS)!