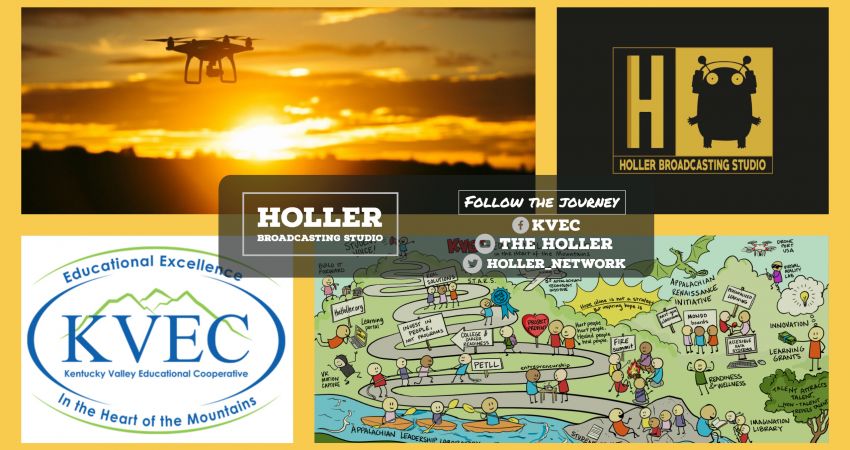 Howdy from the Holler! We hope everyone had a great Christmas and a Happy New Year! As you get back into the swing of things we would like it if you would take some time to check out what's been going on in our Holler Broadcasting Studio.
You will be able to find a variety of videos with multiple of the following:
Activating Catalytic Transformation
Instructional Leaders
Building It Forward – Tiny House
Innovation Grants
Achievement Gap for Math/Literacy
Due Process/Transition
Micro-Credentials
Tech Reviews
Reading Recovery
Ripple Effects
Special Education
Drones
Everything Holler
Social Studies PAN
Kentucky School for the Deaf/Blind
Podcasts
You can access the YouTube playlist by clicking the following link below.
Holler Broadcasting Studio
Have a great second semester this school year! We cannot wait to keep hearing about all the wonderful things going on in your schools and classrooms!
Here are the links to all our Social Medias!
Facebook
Twitter
Instagram
Youtube
#KVECFORWARD