The Kentucky Valley Educational Cooperative Holler Engineers will be hosting the best 3-day technology camps anyone has ever witnessed! The camps will be held this summer May-June. Here is a list of every workshop that will be offered to grades 6-12.
3D Animation Workshop (Single Day)
Students will create their own 3D character using open-source modeling software and learn how to prep the model for animation. Once they have a viable model, students will create their own professional animation using Motion Capture technology and Keyframe animation. Upon completion, students will have the knowledge to create and animate their own 3D characters from home using free open-sourced software.
3D Design Workshop (Single Day)
Students will learn basic design principles while using various CAD programs to 3D model their designs. Next, they will learn how to bring their designs to life through 3D printing. Upon completion, students will have the skills necessary to design, model and print 3D objects from home (with a 3D printer.)
Virtual Production Camp (Multi-Day)
Students are given a list of standard assets and tasked with creating their own script. With a script in hand, students are thrown into the world of production where they take on various roles like motion capture actors, directors, camera operators and more. Cooperation is key, and with the assistance of The Holler team, they will create their 'movie' using Unreal Engine. Upon completion, students will have a better understanding of the modern film industry with a professional credit alongside real work they can display on a resume.
Unreal Engine and Game Development Camp (Multi-Day)
Students are thrown headfirst into game development. They'll explore blender, a free 3D modeling program, as they create their very own BattleBot. They will take their creations into Unreal Engine, a popular game engine that was used to create Fortnite and other popular games. The students delve into Unreal's Blueprint coding to program their BattleBot to move and also use its special abilities. Using Arduino parts, students will build the controller that will control their on-screen Battlebot allowing them to battle it out with the other camp bots. Upon completion students will have a general understanding of 3D modeling through Blender, Programming in Unreal Engine and establishing communication between Hardware and Software.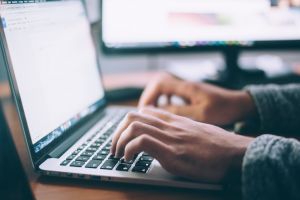 Have a subject area you would like us to cover? Let us know.