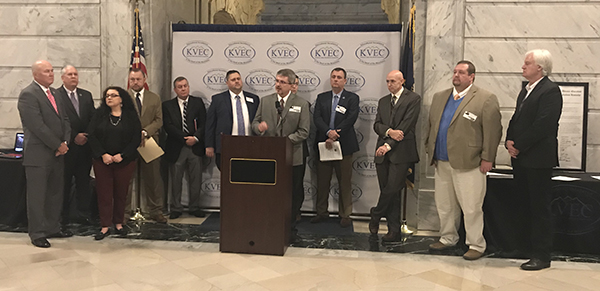 The Kentucky Valley Educational Cooperative (KVEC) focuses on innovative methods for addressing educational and community-based challenges throughout Eastern Kentucky.
Ron Daley a strategic partner lead for KVEC and John White the former deputy assistant secretary for rural outreach at the U.S. Department of Education collaborated on a story recently published on Kyforward (Kentucky's Online Newspaper). This story highlighted KVEC's "Public Education in Rural Eastern Kentucky –A Region's Way Forward"
More than 20 superintendents and the Kentucky Valley Educational Cooperative (KVEC) presented a "call-to-action" position paper to state leaders February 12 urging them to support a set of research-based solutions and policy recommendations in order to better serve disadvantaged rural students and improve the regional economy.
Citing dramatic worsening demographics in Appalachian Kentucky, the school leaders declared the need for innovative, grassroots, citizen-engaged strategies to leverage public education to revitalize their local economies in ways that can be replicated statewide and serve as a national model for communities throughout rural America.
Follow the link to read the full story and look for future stories from The Holler and KyForward.