KVEC's FIRECAST highlights creative and determined educators building their classrooms into a one of a kind experience. Our goal is to showcase classroom innovations and to inspire others to help change the narrative of Eastern Kentucky.
Teresa Miller is a K-2 Special Education teacher in Perry County. This is her second year receiving a Learning Innovation Grant from KVEC (Kentucky Valley Educational Cooperative). Where her goal is to teach students social skills  – wait time/patience, math (measurements), reading (following directions), science (reaction when you mix ingredients, STEM), sequencing a task, communication, life skills of using a kitchen, kitchen safety, and independence within each cooking lesson.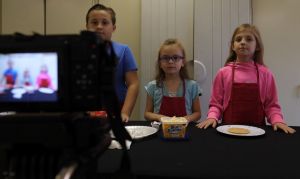 Be sure to follow Teresa as she begins her journey this school year while implementing her new Learning Innovation grant in her classroom by clicking here. Cooking and Learning In The Classroom! And if you would like to see Teresa's past awarded grant be sure to click the following link here. Art Makes You smART!
"Cooking in the classroom is not something that we hear, talk about or even teach. It's something students may do at home with their families. After receiving this grant I will make this a thing of the past!
" -Teresa Miller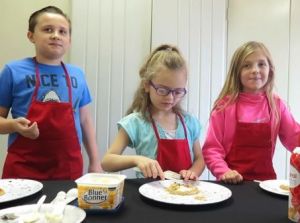 Cooking in the classroom will encourage language development, while fostering fine motor skills, following directions and other functional life skills. Students will cook in the classroom with visual recipes with real pictures. The visual pictures will include step by step images to foster important life skills and also work on IEP goals and objectives all at the same time. Cooking is fun and educational. It is a self-rewarding life skill that every person needs to learn.
To learn more about FIRECAST and how to get your school involved, or just to watch previous episodes visit www.theholler.org/firecast.