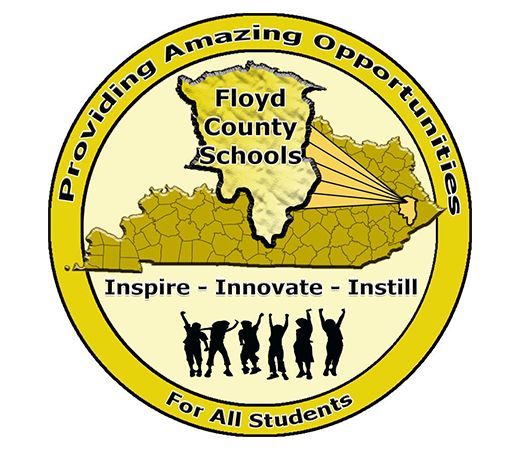 Superintendent Danny Adkins is excited to announce our first students to achieve Dell Tech Certification.
Adkins comments, "Congratulations FCHS senior Branson Johnson, BLHS junior Conner Lockhart, FCHS sophomore Brylie Pennington and PHS freshman John Lewis on becoming Dell Tech certified! This is why our Floyd County School of Innovation (FCSI) was created: to provide students with opportunities to focus on and continue career pathways into postsecondary education, vocational training or to graduate with certifications that allow them to enter the workforce. With just over a semester in existence, we have four students in our Computer Science Pathway who've earned Dell Tech certifications which allows them to troubleshoot and fix Dell computers."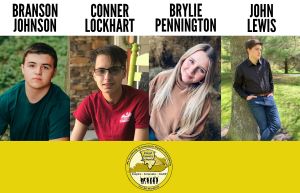 Dell Student TechCrew is a class in the Computer Science Pathway. Most students will take this class after their freshman year after meeting core class requirements. This class helps students be future­ready by expanding their knowledge of career skills through hands-on learning. Students are able to assist classmates and school employees with technology issues. By allowing students more opportunities to communicate clearly, to collaborate, to think creatively and problem solve, the Dell Tech Crew program increases career readiness. In addition, students may obtain industry certifications and these certifications can create and/or assist with employment.
FCSI Principal Christina Crase says, "We are so excited that these students are Dell Tech certified. The Dell Tech Crew is just one of the opportunities that students have at FCSI. In fact, the best part of FCSI is that all students can find their fit here and control their futures. If a student wants to go to work school, we can help; if a student wants to continue vocational training after high school, we can help with that; and if a student wants to attend college or university after high school, then we can help with that too." Crase continues, "We love the fact that Branson, Conner, Brylie and John represent all grade levels and all high schools. We hope more students interested in computer science, engineering, health care or heavy equipment reach out and apply for next year. FCSI can provide extraordinary opportunities so stay on the lookout for updates and new pathways to be added to our school soon."
Adkins concludes, "This is a great example of what we mean when we say we're providing amazing opportunities for all students. When students can find the pathway that most interests them, have that pathway become even more tailored to their interests and abilities, and then create their futures whether it is the workforce or continuing their formal education, then we are meeting the needs of kids and opening the world to them. When you see students succeeding like this, you want to look for and add even more opportunities so that all students will know success and can design their futures. There's no better feeling than seeing students succeed."