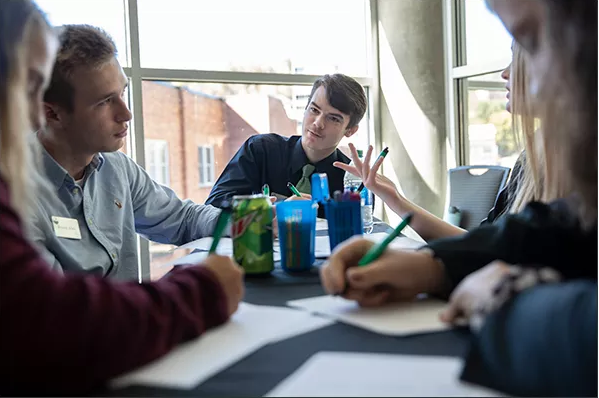 Students in eastern Kentucky Appalachia are very aware of the economic and population shifts that have reshaped their area. And now their schools are enlisting them to put that knowledge to work, by ensuring that every person who calls their communities home is counted in the 2020 census.
The census is used to allot funding for more than 300 federal programs, including many that are crucial to schools, like the National School Lunch Program, Title I grants for high-poverty schools, and the Head Start early-education programs. Districts also use population data to set attendance boundaries and to plan for future enrollment growth—or loss.
Schools, nonprofit organizations, and census officials have turned to students to help prevent an undercount, involving them in outreach, messaging efforts, and civics lessons that draw on population data from the past to show its importance for the future of the region.
The article highlights the ability of our students to get involved in community improvement efforts and strongly connect classroom learning to real-world problem solving. Below is the link to the full article from Edweek about the Regional Student Senate work focused on the upcoming 2020 census if you would like to view the whole article please click the link below.
https://www.edweek.org/ew/articles/2019/11/12/for-students-in-coal-country-the-census.html?cmp=eml-enl-eu-news1-rm&M=58978766&U=1385662&UUID=d1bff62a7c2dae3973de8c024161849d