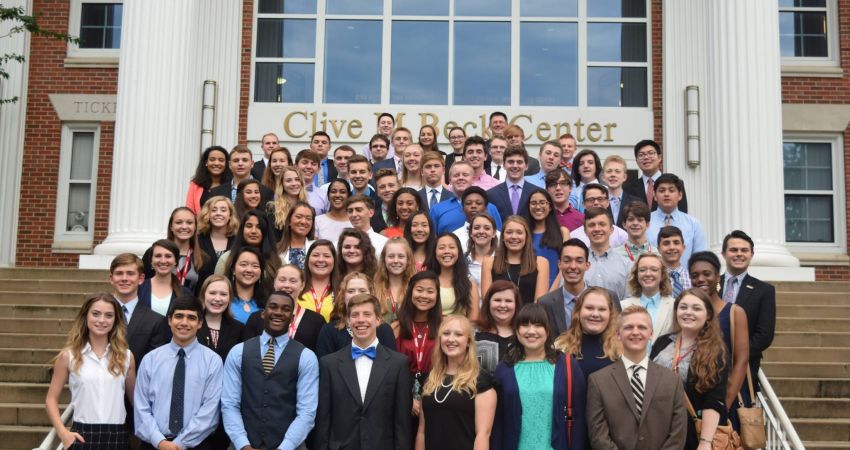 Next summ

er's session of the Governor's School for Entrepreneurs will take place from June 24 through July 14, 2017 at Transylvania University. Students in 9th, 10th and 11th grade should apply online at www.KentuckyGSE.com.  Applications are due by December 20th, 2017 and selections will be announced in April 2018. Students who attend GSE can earn high school class credit and scholarships to Kentucky colleges and universities.
The Kentucky Governor's School for Entrepreneurs is a relative newcomer on the list of Kentucky Governor's Schools. Opening its doors to the first group of teen Entrepreneurs in 2013, its mission is to bring teens from across the state into a three week residential program and immerse them in an authentic entrepreneurial experience. At GSE, they learn more about the opportunities, benefits and pitfalls of taking a business concept from the idea phase to pitching it to potential investors.
The business accelerator program starts with teens from across the state applying with either a business idea or offering to use their particular skills to help another student develop their idea. A group of entrepreneurs selects the ideas and students they think have the best chance of going from the business concept to pitching for financial backing in three weeks.
Upon arrival, students are taken out of a school setting by being titled "E's", short for Entrepreneurs.  They are assembled in teams, taught the basics of the Business Model Canvas, given access to media, computers, equipment and material needed to develop software and build prototypes.
While building a working team, they are tour numerous businesses, and interact with a broad range of successful, not so successful, and struggling entrepreneurs. They identify customers, competitors, suppliers, business types, business plans, costs for start up, the breakeven point, financing streams, fixed and variable costs, marketing needs, income streams, and resources. Businesses from across the state like Toyota, Redeapp, First Build, Awesome Inc, and Kentucky for Kentucky,  among others, welcome the entrepreneurs into working businesses and  share the trials, tribulations and successes in candid conversations while allowing unparalleled  access to the inner workings of their businesses.
It is a challenging program that encourages taking risks and addresses failure as a positive lesson on the path to success.
It brings educators, professionals, inventors, businesses and business leaders together to transition young people out of the classroom and into a real world mind set. Entrepreneurs leave the program with not only the real world tools to start a business, but a network of contacts from around the state, which includes other students, businesses, and business leaders.
Parents, students and school administrators who believe dedication, hard work, and imagination tell as much about a young person as good grades, can learn more about the Governor's School of Entrepreneurs  at www.kentuckygse.com.
Visit us on Facebook, Instagram, or Twitter!