Today's classroom might feel a little different than you remember, even if you've only been out of school for a short time. Teachers are often at the forefront of finding new ways to engage their students by integrating new technology into their curriculum. KVEC's FireCast TV is a new half-hour traveling program that will highlight these new classroom innovations that are forging a new path for learning that could lead to a new economy in Eastern Kentucky.
For the second episode, the Holler production team traveled to Lawrence County High School (LCHS). What began as a simple twitter handle, "All-in LC," worked to connect the local community and has now become part of the culture in Lawrence County.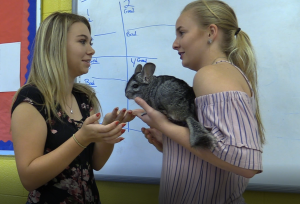 Lawrence County offers multiple opportunities for their high school students to prepare for the next chapter in their lives. With so many community members, leaders, businesses and local healthcare industries investing in the students at LCHS; the school is able to provide the Career and Technical Education (CTE) courses.
The CTE program offers courses such as business finance and accounting, biomedical sciences and engineering, agriculture, construction, carpentry, heavy equipment operations and family consumer sciences that focus on both culinary arts and early childhood development. "Students in these courses get 30-40 observation hours outside the classroom," said superintendent Robbie Fletcher.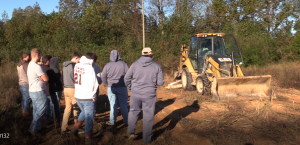 Having the ability as high school students to improve work-related skills and explore what career paths are out there, is an invaluable opportunity.
Lawrence County High School is forging innovation in rural education. Tune in to FireCast TV and come back in the coming weeks to learn more about the classroom experiences, ingenuity, and drive of students, teachers, and administrators throughout the KVEC region.
If you would like your school to be featured in the next FireCast, fill out the application found below.