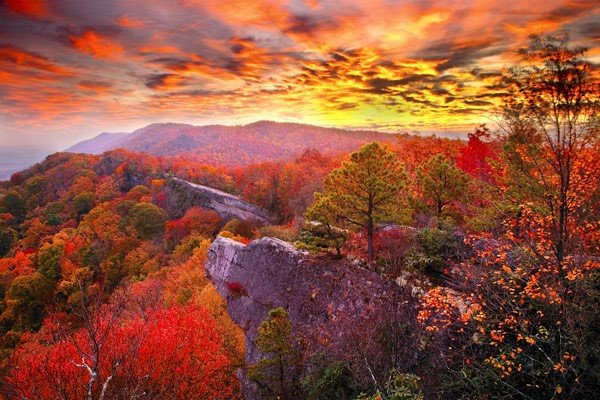 J. D. Vance's 2016 book "Hillbilly Elegy" about his family's life in Breathitt County does not reflect the people I have been neighbors with for the past 44 years. Even though this Yale Law graduate spent his life in Middleton, Ohio with some visits to his family's hometown in the mountains, his microscopic description of his dysfunctional family will continue to foster negative stereotypes of eastern Kentuckians.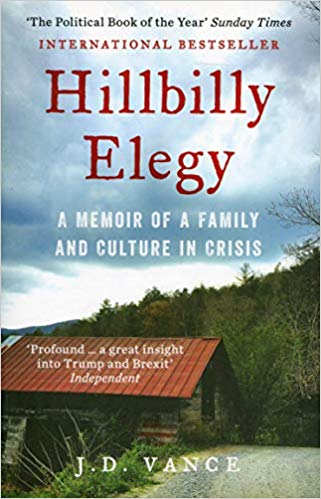 The bestselling book is being made into a Netflix movie by Ron Howard. His book rose to prominence as an explanation for the populist popularity of Donald Trump with white working-class Americans. Using "elegy" in the title reflects his negative view of Appalachian Kentucky. "Elegy" is defined as a mournful or melancholy musical composition or poem written as a lament for one who is dead.
This piece is not a book review. Vance spent just a little time in Jackson, Kentucky. This is my story and my reflection on living with some of the best people I have ever met.
I was born in the North Dakota prairie and grew up in the deserts of Texas and New Mexico before making it to high school in Kentucky. My wife and I raised our two sons in the head of a Bunyon Fork Holler on Caney Creek in Knott County before moving to Hindman.  My two wives are buried in the hills.  I taught Appalachian Studies and administered the oral history program at Alice Lloyd College; published a newspaper in Knott County for 20 years; and, worked for Hazard Community and Technical College for 22 years.  As a result of this time, I was in hundreds of homes in eastern Kentucky and have many great mountain friends.
The mountain people I have lived around and worked with are proud of their heritage, strong, self-reliant, very accommodating to others, have a strong moral compass, and possess a rural genius to work around challenges.
My Caney Creek neighbor Verna Mae Slone captured the strength of mountain people in her book "What My Heart Wants to Tell," "God knew that it would take brave and sturdy people to survive in these beautiful but rugged hills. So He sent us His very strongest men and women." Willie and Verna Mae Slone had for sons all talented musicians demonstrating the great music traditions in the hills.
While beginning my career at Alice Lloyd College I got to spend time with many of the old-timers who opened their home to me like Kay Gibson and Cody Jacobs of Caney.  They were from a generation of self -reliant people who had lived off the land and used the natural resources in a creative way. Like many, Cody had been a blacksmith making his own tools and building his own structures. His generation embraced a Code of the Hills in which your word was your bond and you were respectful and accommodating to others.
The Slones, Jacobs, Huffs, Shorts, Gibsons, Maddens and others took our family from the outside under their wings. Later as my wife battled cancer for six years their love and support were amazing. My parents who had lived in many places said they had never seen people as loving. I believe the love and affection you see displayed in the traditional church in the hills, the Old Regular Baptist Church, is part of the reason for this friendship.
As Verna Mae alluded life has been tough in the mountains. It has been made more difficult as we battle the negative Appalachian stereotypes which began in the 1870s, local-color writers such as Mary Noailles Murfree and John Fox, Jr., continued with cartoons like Snuffy Smith, the radio NBC's Lum and Abner (1931-1954), the television series "The Beverly Hillbillies," and books like "Yesterday's People" by Jack Weller.
I experienced that stereotype in my own naïve thinking when we moved from the Texas and Mexico border at McAllen to the mountains. All I knew as a sophomore in high school about Appalachia was from the "Beverly Hillbillies." I recall walking into the school watching to see if all the kids wore shoes or not.
Making a living has been tough in a densely populated and mountainous area which has had difficulty building economy except around coal. The mountains and their transportation challenges made it difficult to attract industry until more recent years. Eastern Kentuckians love of their ancestral land and family discouraged many from moving away from the "Mountain Dream" in search of the "American Dream."
Coal has been both a blessing and a curse.  Neighbors were killed and injured in the mines, suffer from black lung, while riding the roller coaster ride of the up and downs of the coal economy.
Two deceased coal miners stand out in my mind. One of the first oral history interviews I was a part was with Old Regular Baptist preacher Frank Fugate of Clear Creek in Knott County. Frank coughed through the interview. You could feel the coal dust in his lungs as he said they knew we were breathing the dangerous dust.
One of my best friends who was like a daddy figure was Herman Mullins of Hi Hat in Floyd County.  He had been a great athlete, but his decades of work underground gave him black lung making it very difficult for him to breathe. Herman, Frank and hundreds of thousands of miners gave their lives or quality of life helping build the industrial economy in our nation.
It angered me to listen to Malcolm Gladwell's podcast in his "Revisionist History" series in which he pointed out that in 1918, Frederick Hoffman, a senior statistician at Prudential Insurance, published a landmark report highlighting a large number of asthma-induced deaths among US coal miners. It was not until 1969 that the federal government passed legislation to help miners with black lung.
Rep. Carl D. Perkins (in Congress from 1948-1984) authored the black lung legislation.  His work exemplified the mountain spirit and valuing of education.  His parents were educators, as was his sister.  He taught in a two-room school and accomplished so much in Congress he has been called the "Father of Federal Education." He displayed the humble nature of mountain people while pursuing social and economic equality for all.
Another one of my favorite mountain women was Alice Slone of Lotts Creek in Knott County. Alice was born on Caney Creek and went north to graduate from high school and college before returning to start the Lotts Creek Settlement School which now houses the Cordia School. She was both sweet and tough becoming a leader in the anti-strip-mining movement.  Her strength and resilience exemplify what I have seen in so many mountain folks.
I learned much about the "rural, creative genius of the mountain people which is in their DNA. Some of their innovative spirit is found in music, arts and craft, storytelling, and literature. I spent hundreds of hours with writers James Still, Al Stewart, Harriet Arnow and more. Their writings showcased their neighbors love of the land, family, neighbors and traditions. Arnow's "The Dollmaker" and Still's "River of Earth" are much more accurate depictions of mountain family than Vance's book.
I have had the opportunity to work with so many eastern Kentuckians who are determined to make a difference in tackling the issues of poverty, poor health, lack of jobs, drug addiction, and education. In recent years I have been working with K-12 educators, many who were born in poverty or surrounded by poverty who want help their students and families to achieve both the "Mountain Dream" and American Dream."
I am excited about the future of the region because of these educators and the bright, entrepreneurial minds of their students.
I am so grateful that I have lived in the mountains and that the mountain people helped me through fatherhood and treated me a family.
Ron Daley now resides in Lexington and continues to work in the region as the strategic lead for the Kentucky Valley Educational Cooperative (KVEC). KVEC is a consortium of 23 school districts.  He was inducted into the Kentucky Journalism Hall of Fame in 2017.