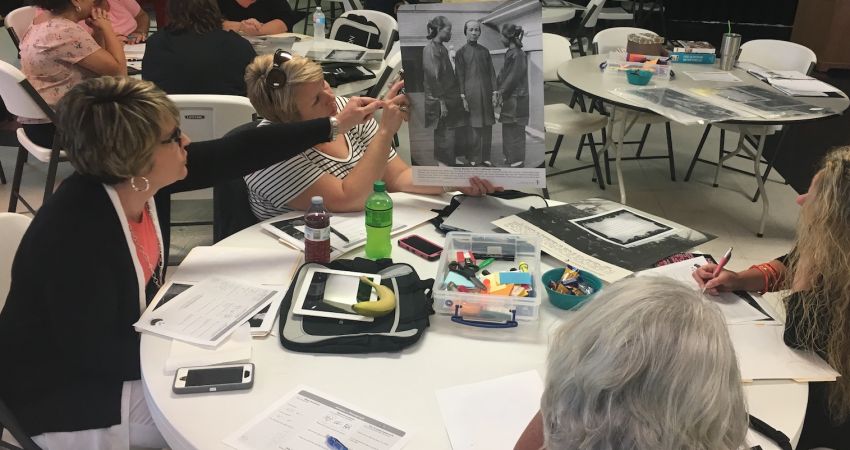 Kentucky Valley Educational Cooperative
K-8 Reading and Writing Kentucky Academic Standards Workshop: Understanding the Revised Standards
Jenny Wiley State Park Lodge
July 31, 2019
9:00 am – 3:00 pm
Cost per participant: $35.00 (Credit Card or PO)
Space limited to the first 50 participants registered
PLEASE NOTE: Cancellations must be made to Kim Sergent [email protected] at least 7 days prior to the event in order to receive a refund)
CLICK BELOW TO REGISTER: (Must Have Credit Card or PO Information to Register)
https://www.eventbrite.com/e/k-8-kentucky-social-studies-standards-workshop-tickets-62322502282
INSTRUCTIONS FOR PAYMENT:
Step 1: Select Tickets
Step 2: Complete Participant Information
Step 3: Payment
Choose Payment Method

Debit/Credit Card (must complete the card info)
Check
Invoice/PO
Step 4: Complete Billing Information
Step 5: Click PAY NOW
Step 6: PAYMENT
If you chose:
Check: Click "Send Invoice"

The check must be received PRIOR to July 31st

Invoice/PO:

Click "Send Invoice"
Invoice/PO must be submitted on day of registration. Submit PO to

[email protected]

or by fax 606-439-1322.
After completing the online Eventbrite registration (link below), email [email protected] the following information to receive appropriate information needed PRIOR to the workshop.
District and School Name
Grade Level(s) Taught
Participants will receive:
Bound, hard copy of the Social Studies Standards
Morning Refreshments and Working Lunch
Access to Additional Resources (Bring an Electronic Device!)