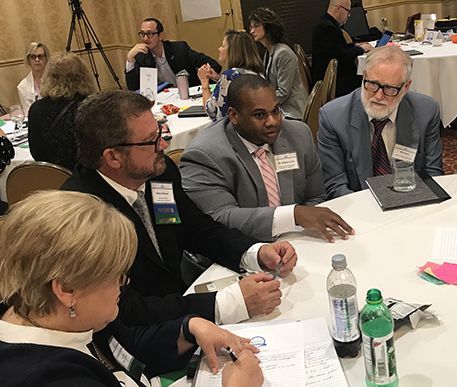 The Kentucky Valley Educational Cooperative (KVEC) focuses on innovative methods for addressing educational and community-based challenges throughout Eastern Kentucky.
Ron Daley a strategic partner lead for KVEC recently published on Kyforward (Kentucky's Online Newspaper). A story highlighting educators from 25 states across the nation representing classroom instructors to state and national organizations at the third Kentucky Valley Educational Cooperative's Micro-Credential Summit.
Micro-credentials recognize educators for the competencies skills they develop by completing digital learning opportunities based on student and teacher need. Partly due to limited professional development funds, micro-credentials have been a professional learning solution in rural eastern Kentucky. High-quality educator training is easily accessible in rural as well as urban areas through micro-credentials by providing an individualized form of professional learning. Teachers work to prove mastery at their own pace of identified competencies through examples of student work, videos, and other artifacts.
In developing Individual Theories of Action, the entire staff collectively decided to complete a micro-credential aligned to increasing student engagement. Now, teachers and school leaders are working together to develop and demonstrate their skills and competencies in student engagement. During their professional learning communities, the teachers check in with each other on their progress, provide feedback on submissions, support each other in selecting artifacts, and provide technical assistance.
Follow the link to read the full story and look for future stories from The Holler and KyForward.
Click here to view the full story