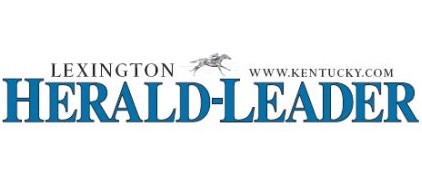 With most public schools in Kentucky planning to delay the start of in-person classes for another six weeks or more, educators across the state are grappling with how to reach students on the losing end of the digital divide.
Many schools had planned to begin offering in-person instruction this month, but Gov. Andy Beshear asked schools to hold off on bringing students into classrooms until at least Sept. 28 to avoid risking a spike in COVID-19 cases.
That means most public schools will begin this month with virtual instruction only, creating challenges for many students in rural areas who either don't have access to high-speed internet, or can't afford it.
"In many rural parts of the state, high quality internet connections can be hard to find whether or not you have the funds to pay for it," said Brigitte Blom Ramsey, president and CEO of the Prichard Committee for Academic Excellence.
The digital divide is an issue at the forefront for education leaders.
In one discussion hosted by the Prichard Committee, Ramsey said Kentucky ranked 44th in the U.S. for broadband access in 2017 Census data, with nearly 25% of households without a subscription to high speed internet and 15% without a computer.
Broadband access is an equity issue, said Jeff Hawkins, director of the Kentucky Valley Educational Cooperative.
"Digital divide, income divide, urban-rural divide: It's the perfect storm for Eastern Kentucky," he said. "The real struggle we have is not about equality, it's equity. In schools, not everyone needs the same things."
Lee County Superintendent Sarah Wasson said a survey of the district's families showed more than 260 students, or 32 percent, don't have what she considers good internet access, either because it's not available, their families can't afford it, or the service that is available is poor.
In rural communities, the cost of internet service is often higher, creating a hardship for some families.
"We pay more for crappier service," said Dee Davis, president of the Center for Rural Strategies in Whitesburg.
For students in Lee County without good internet access, the plan for the start of the school year Aug. 24 is for teachers to record lessons and download them onto flash drives to give to students. For students with good access, teachers will teach live online and through Google Classroom.
"There's a huge divide . . . and the have-nots are going to get left behind," Wasson said of kids without adequate internet access.
Wasson said another concern is that students won't have an adult a home to help them. If teachers see that kids are not completing their work, someone from the school will go to see them in person, she said.
Hawkins said all Eastern Kentucky students will be provided a tablet or laptop, regardless of their internet connection. If they don't have a reliable connection, school work can be downloaded on the device. The work can be collected weekly and replaced with new school work.
To view the full story on Kentucky.com please follow the link below.
Click here to view the full story
As always be on the lookout for future stories from The Holler and Kentucky.com