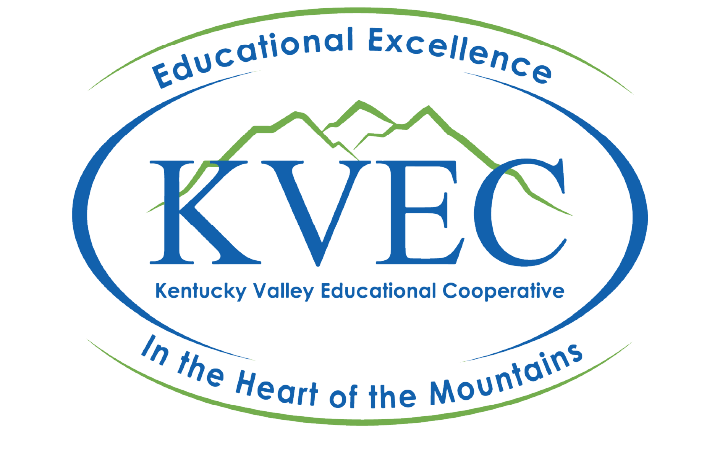 Kentucky Valley Educational Cooperative
Round-Up
We're extremely grateful for all the hard work the folks at KVEC have done all week and we want to highlight some of the current and upcoming events.
---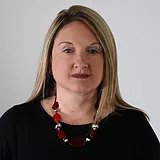 Dionne Bates, the Implementation and Improvement Lead here at KVEC has been appointed to the advisory board for the Kentucky LEADS Academy. 
The Academy offers scholarships and support for special education teachers that want to advance their education and acquire a Director of Special Education certification.
Congratulations Dionne & Good Luck!
---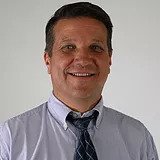 _
–
March 9th – Denny will give tips for elementary school parents whose kids are transitioning to middle school.
March 30th – Denny will give tips for middle school parents whose kids are transitioning to high school.
Congratulations Denny Paul & Good Luck!
KY-SPIN Parent Center provided training, information, and support for children and youth with all types of disabilities (birth through 26 years old), their parents, families, and professionals.
---
It is almost that time of the year again, The KVEC 2021 Spring Conference is here!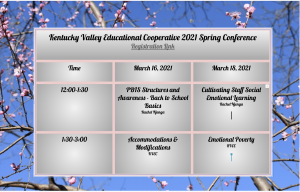 The available sessions are:
PBIS Structures and Awareness -Back to School Basics – March 16, 2021 @ 12:00-1:30 pm
Accommodations and Modifications  –  March 16, 2021 @ 1:30 – 3:00pm
Cultivating Staff Social Emotional Learning – March 18, 2021 12:00 – 1:30 pm
Emotional Poverty – March 18, 2021 @ 1:30 – 3:00 pm.
---
The Exceptional Children Division of KVEC provides support and resources for educators to promote success for students with disabilities.
They host a podcast every week, The Exceptional Educator's Playbook, and it's a fantastic resource for teachers. Consider following their Facebook Page to keep up with the tremendous work the Exceptional Children folks have coming down the pipeline!
---
That is all for this week's round-up.
Have a good weekend!
Check out the Holler's Rewind of 2019.