Educators, community leaders, and students gathered on October 24, 2018, for the Fall FIRESummit hosted by the Kentucky Valley Educational Cooperative (KVEC). The FIRESummit spotlights hard-working innovators in eastern Kentucky that go the extra mile to forge innovation in rural education!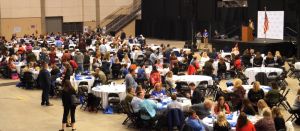 Over 10,000 participants joined in the Forging Innovation in Rural Education (FIRE) summit hosted by the 22 school districts of the Kentucky Valley Educational Cooperative (KVEC) in Pikeville. Over 800 persons attended the multi-district K-12 educational professional learning event while more than 9000 viewers, from 11 countries and for the first time ever, all 50 states tuned in to the live stream and engaged with presenters content on The Holler.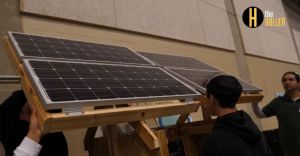 The Building It Forward Project (Tiny House) is back! The Building It Foward Tiny House Project consists of Breathitt, Floyd, Knott, Lee, Ashland, and Pike (Phelps). By taking learning outside and getting hands-on experience, students were able to learn basic workplace behavior and develop specific skills within an industry.
There were also 17 Activating Catalytic Transformation (ACT) sessions. Presented by school-level teams consisting of the principal, teacher leaders, and central office administrators who are identifying a problem of practice and developing a theory of action that will lead to short and long-term outcomes for students. Some problems of practice were developing a system of transitions between middle and high school or developing a playbook of high-yield instructional strategies that would result in a common language among all teachers and students.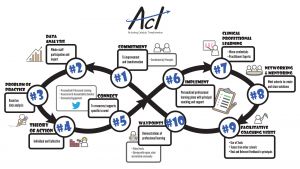 The summit has grown into an international conference with viewing from around the world viewing the presentations and activities. The countries included US, India, England, Canada, Austraila, Germany, Brazil, China, Mexico, New Zealand, and Italy.
The event was streamed LIVE on The Holler from 11 locations across the East Kentucky Expo Center and featured educators showcasing their upcoming projects in one of 27 breakout sessions over the course of the day. Also, within two days, the Holler Boyz managed to edit over 70 hours worth of footage producing 172 videos available via a youtube and are all located conveniently on 2 separate playlists for your viewing pleasure. The FIRESummit sessions have been archived and are available at summit.theholler.org.