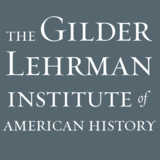 Kentucky Valley Educational Cooperative (KVEC) will be hosting a one day training on September 18, 2017, by Gilder Lehrman Institute presenters entitled Teaching Literacy through History (TLTH).  The initiative is tailored to the instructional needs of all Social Studies teachers – grades Kindergarten through 12th grade – focusing on using primary documents and historical texts to improve Social Studies instruction. Sessions are led by Master Teacher Fellows from Gilder Lehrman to improve content knowledge and to align curriculum with state and Common Core history, civics, and English language arts standards. Workshop sessions are customized according to the needs of the participants with strategies focused to the grades presented in that session.  Skills such as evidence-based writing, vocabulary development, analysis of documents and graphic materials, and a deeper understanding of complex texts are introduced to educators. Participants will receive classroom materials, units ready for classroom use, and access to the Gilder Lehrman resource library, including an extensive lesson plan repository and the Teaching with Documents series.
Philanthropists Richard Gilder and Lewis E. Lehrman founded the Gilder Lehrman Institute of American History in 1994.  The Institute is the nation's leading American history organization dedicated to K–12 education. Its mission is to promote the knowledge and understanding of American history through educational programs and resources (http://gilderlehrman.org/about).
The session will be held from 8:30 am-3:00 pm at the KVEC offices at 412 Roy Campbell Drive in Hazard, KY.  Registration is open to teachers, grades K-12.
  To register for the training, click on the link:
https://www.eventbrite.com/e/gilder-lehrman-institute-teaching-literacy-through-history-tickets-37312095482