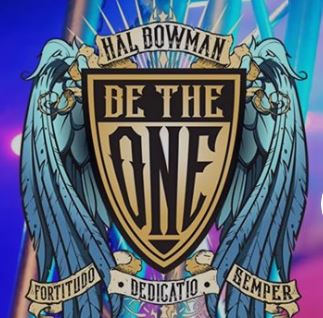 Hal Bowman's Be The One professional development event provides educators with exactly what they've been searching for – the most powerful, research-based tools and strategies for revolutionizing classroom and campus culture. This engaging and entertaining workshop empowers educators to discover the keys that drive all students to perform at their very highest levels in schools where relationships are built on a foundation of respect and enthusiastic partnerships between teachers, administrators, and students.
Where: KVEC. 412 Roy Campbell Drive Hazard, Ky 41701
Date: Tuesday, December 4th
TIMES:
8:00 Registration
8:30-12:00 Morning session
12:00-1:00 LUNCH
1:00-3:30- Afternoon Session
Kentucky Valley Educational Cooperative has received federal funding to provide educators within the KVEC region this opportunity at no cost to them. KVEC Districts are as follows: Ashland Independent, Breathitt County, Floyd County, Harlan County, Hazard Independent, Jackson Independent, Jenkins Independent, Johnson County, Knott County, Lawrence County, Lee County, Leslie County, Letcher County, Magoffin County, Martin County, Middlesboro Independent, Owsley County, Paintsville Independent, Perry County, Pike County, Pikeville Independent, and Wolfe County. This event is not open to anyone outside of the KVEC region.
Please note: Lunch preparations must be made prior to the event. Registered attendees that do not plan to attend the event, must send a cancellation notice prior to the event. Registered attendees who do not attend the event will incur a fee of $25.00. Districts will be billed for this fee.