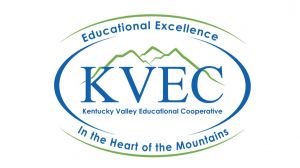 Kentucky Valley Educational Cooperative's Dessie Bowling (Associate Director & Safe Schools Program Director) was recently published on ACE-ED.org (Equity & Access Pre K-12). ACE-ED.org is a group of education media professionals who are passionate about creating equitable access for more than 50 million school-aged children, as well as 20 million college and university students in the United States. Go to ACE-ED.org, click on the magazine cover icon and enjoy the March-April 2021 issue where it features Dr. Dessie Bowling who was highlighted as a Champion of Equity (Page 66).
"I am guided by the belief that all kids and educators deserve access to resources and to be afforded opportunities to engage in learning experiences that cause them to be passionate about taking ownership for their future story. The quality of life for any person and for any community should never be dictated by their zip code. That belief inspires and motivates me to continue my work as an educator" -Dessie Bowling
Dr. Dessie Bowling has spent more than 31 years as a K-12 educator in the heart of Appalachia. For the past 21 years at the Kentucky Valley Educational Cooperative, she has collaborated with multiple local, state, and national partners to direct bold initiatives that support a purpose-driven learning environment for students and educators.
KVEC's new initiative NCITE (National Center for Innovation and Transformation in Education) is an action-oriented national network of schools, districts, communities and other educational entities with the primary goal of building local capacity to solve personalized educational problems of practice and to share those solutions across the network and beyond (Page 36-37).
NCITE's mission is to build sustainable educational models that:
Empower collaboration and innovation across schools, districts, and states.
Build internal capacity to utilize and share effective processes, protocols and models.
Measure evidence and impact to determine ongoing improvement.
Engage partners to accelerate progress, transform practices and systems in response to need.
Establish and expand partnerships, networks, and services to students