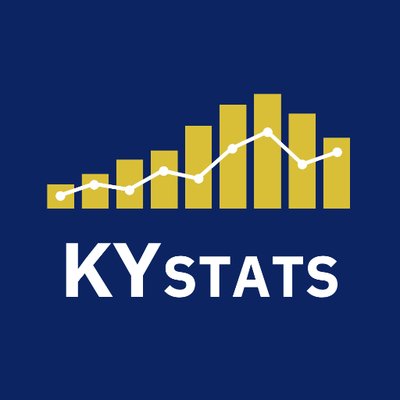 On Thursday, September 6th a team from KYStats led by their Executive Director, Dr. Kate Akers will be leading a workshop to familiarize our region with their resources and the opportunities they provide. The Kentucky Center for Statistics (KYStats) invites you to attend a state briefing planned specifically for the Hazard area. The purpose of the briefing is to provide an overview of KYStats, highlight several of our key reports with special emphasis on education, workforce, health policy, and economic development.
The event will be streamed live on theHoller.org. Follow the link below to be able to watch if you are not able to attend.
The Kentucky Center for Statistics (KYStats) collects and links data to evaluate education and workforce efforts in the Commonwealth. This includes developing reports, responding to research requests, and providing statistical data about these efforts so policymakers, agencies, and the general public can make better-informed decisions.
This is an invaluable data resource that can benefit every K-12, higher education, local government or workforce development entity in the Commonwealth.
Thursday, September 6
8:00-9:00 a.m.                    Check-In
9:00-9:10 a.m.                     Opening Remarks            
9:10-9:50 a.m.                     Feedback Series (High School and Postsecondary)
9:50-10:00 a.m.                  Break
10:00-10:30 a.m.                Data Use Example
10:30-11:20 a.m.                 Lightning Round of New Research
11:20-11:40a.m.                  Kentucky Future Skills Report
11:40-12:00 p.m.                Data Access and Feedback