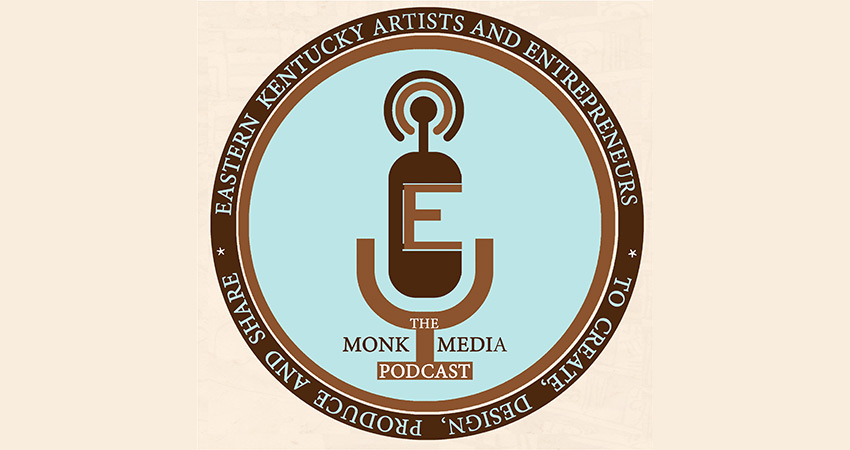 Show Notes for John Haywood:
Correction: John was born in Prestonsburg -KY but currently resides in Letcher County, KY. In the show I give the impression he is originally from Whitesburg, KY (which is in Letcher County).
Describing John Haywood (owner of the Parlor Room in Whitesburg, KY) is not an easy thing to do… for there are many titles he could own, and does. Small business owner, musician, painter, tattooer, etc. For our focus on the May 2017 Monk Media Podcast, we center around John's work as a tattooer. Studying painting at Morehead State University and the University of Louisville helped to shape who John is today, but perhaps nowhere as close as the influences he carried (and carries) with him from growing up in the 'mountains'. From the mountain music, to the scenes he often depicts in his paintings, John lives the experiences of his life on the canvas and through the influence of his work as a tattooer.
If you know nothing about tattooing, then get ready for a treat. If you think you know about tattooing, then get ready for an even bigger treat. John's acceptance of who he is and what makes him who he is is infectious. If you're from Central Appalachia, or Eastern Kentucky, then you should listen to John's advice. No matter what your interests are, or what you would like to do one day concerning your art as a business, you can take away something from this conversation. John makes a person really think about how they see their region, and ultimately themselves. This interview will do your soul some justice and put some creative spark into your wheelhouse.
Please be sure to Subscribe, Rate, and/or Review the Podcast!
You can check out more concerning John and his work by visiting any of these links below:
http://www.parlorroomtattoo.com
https://www.haywoodarts.com/infoA
https://www.facebook.com/parlorroomtattoo
To contact the Parlor Room in Whitesburg, KY:
PARLOR ROOM ART AND TATTOO
290 Main Street
Whitesburg, KY 41858
Shop: 606-791-1571
parlorroomtattoo@gmail.com
Listen to John's band, 'The Travelin' Snakes', on SoundCloud here: https://soundcloud.com/haywood-art/walkaround-my-bedside-w-the
A big thanks to Assistant Producer Jake Sexton for his hard work for this episode. 
The Monk Media Podcast is produced by Christopher Epling (www.ChristopherEpling.com) and The Holler (www.theholler.org). Assistant produced Jake Sexton. All content copyright to their respected owners.
Facebook: Epling Illustrations and/or Monk Media
Contact Christopher Epling by email at eplingillustrations@gmail.com.