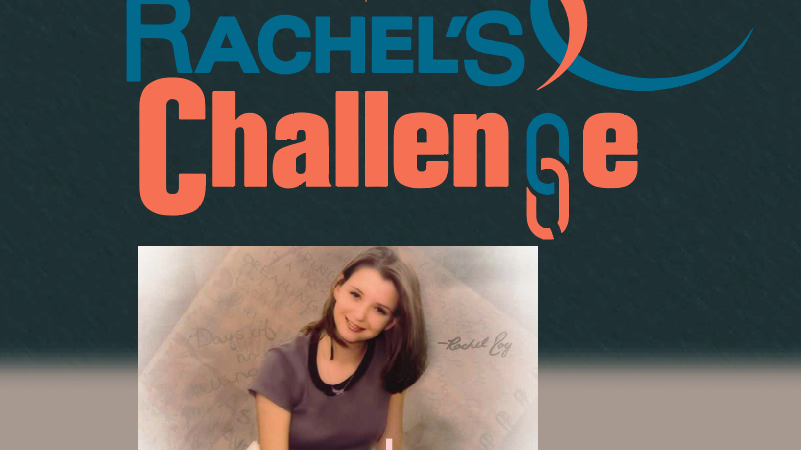 Rachel's Challenge exists to equip and inspire individuals to replace acts of violence, bullying, and negativity with acts of respect, kindness, and compassion.  Rachel's Challenge is based on the life and writings of Rachel Joy Scott who was the first victim of the Columbine school shootings in 1999. Through her example, Rachel's Challenge is making a positive impact in the lives of millions of people everywhere.  
Come to hear Rachel's Story as told by her father, Darrell Scott!
Check out:   https://rachelschallenge.org/programs
Rachel's Challenge has reached millions on popular media outlets like CNN, Fox News, The Today Show, Good Morning America, Larry King Live, Oprah, Dateline, O'Reilly Factor, Hannity and Colmes and numerous others.  
All materials and lunch for participants will be provided, and EILA credit will be awarded.
Below is the link to register for this limited capacity training event. Please note that a $25 fee will be assessed to those who register for the event but do not attend or send a proxy.
Registration Link: https://www.eventbrite.com/e/kvec-renaissance-academy-rachels-challenge-tickets-49040064152
When: Monday, September 17, 2018
Where: 412 Roy Campbell Drive Hazard, Kentucky 41701     KVEC Offices – Kentucky Career Center
SCHEDULE
8:30 a.m.      Registration/Refreshments
9:00 a.m.      Rachel's Story
10:30 a.m.    Awaken The Learner
11:30 a.m.     Lunch (provided on site)
12:30 p.m.    Awaken The Learner
3:00 p.m.      Dismiss