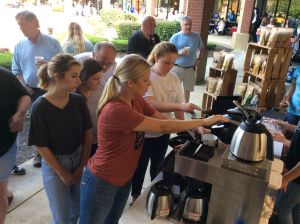 The 606 Coffee Shop will be Hazard, Kentucky's newest addition to downtown Hazard. Where you will be welcome to come sit down, enjoy a cup of coffee with friends or get a cup to go! 8 students from Hazard High School came up with this idea to bridge the gap between business and art. The 606 will be opening by the end of September 2018.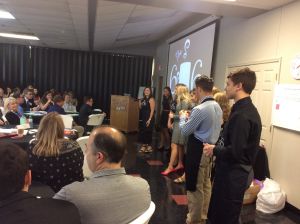 Joey McKenney is providing the physical space for The 606 Coffee in his new shop called Appalachian Apparel. He is opening his store during the Black Gold festival this week (Thursday, September 20th – Saturday, September 22nd) and The 606 will be popping up inside the shop this week as well! Appalachian Apparel is located across from the First Baptist Church on Main Street in Hazard, Kentucky.
Kentucky Valley Educational Cooperative funded The 606 project through an ARI Student Senate Community Challenge Grant. In the world of education, innovation comes in many forms. There are innovations in the way education systems are organized and managed. There are innovations in instructional techniques or delivery systems. There are innovations in the way students are included in an active learning process. An element of the ARI mission is to identify, support and promote innovative practices in education – and as importantly – support and promote those educators and students who are daring to be great!