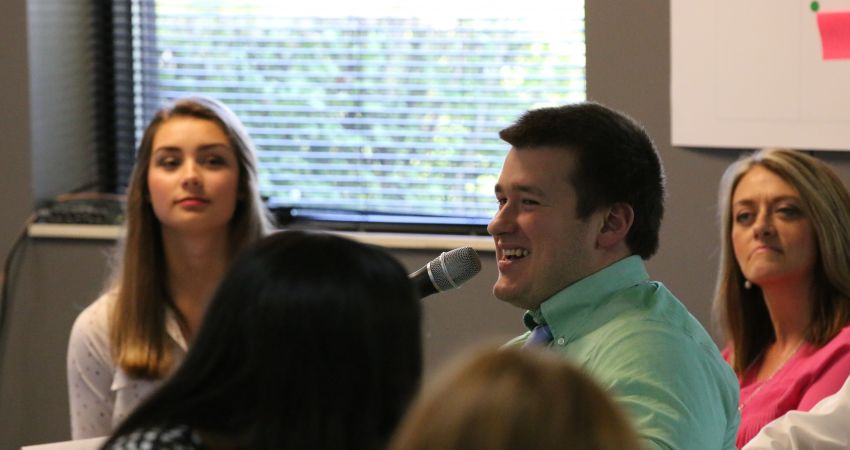 On Monday, August 27th, 45 students from 18 school districts representing 23 schools located in Eastern Kentucky were inducted into the Kentucky Valley Education Cooperative Regional Student Senate. Students from high schools located in the Ashland Independent, Breathitt, Floyd, Harlan, Hazard Independent, Jackson Independent, Jenkins Independent, Johnson, Knott, Lawrence, Lee, Letcher, Magoffin, Middlesboro Independent, Paintsville Independent, Perry, Pike, Pikeville Independent, and Wolfe counties are participating.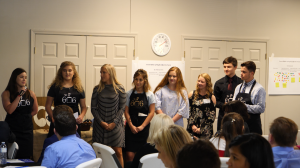 Student Senators participated in workshops covering leadership, entrepreneurship, soft skills, and networking. They heard from local teens who have already started community projects and heard strategies to help make such projects successful.
The mission of the KVEC Student Senate is to empower the student bodies of the schools in the region by serving as a liaison between the students and faculty, staff, alumni, and administration; by seeking to enhance the student experience by supporting and/or drafting policy that promotes student interests, needs, and welfare; by working with community members to strengthen the bond between school and community; and by helping promote economic opportunities within the region.
The Student Senate draws upon the youth of the region to foster daring and innovative ideas to help rejuvenate, sustain, and reinvent our communities. KVEC believes that there is no challenge facing our region that cannot be solved by the creative minds of our youth and adults.
The student senators will work throughout the year to carry out a Student Senate plan for their school as well as work towards acquiring grants for community improvement. They also help facilitate and serve as a voice for students at the Kentucky Valley Education Cooperative's Fire Summits, held in the Fall and Spring in Pikeville.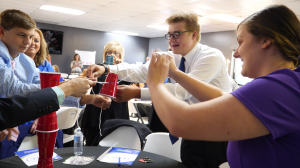 If you would like to watch the induction ceremony click here where the Holler streamed the event live via theholler.org