The Holler hosted its first workshop to teach students the fundamentals of 3D design. The workshop utilized Blender, a free open-source 3D graphics software. The students can use this software to create animated films, visual effects, art, 3D printed models and interactive 3D applications. Students were given supplemental materials to further their learning outside of the workshop.
Thanks to the ARC Grant, The Holler was able to acquire MSI laptops for students involved in the workshop. Students were free to check out the laptops after the workshop to practice and prepare for the second workshop at the end of September.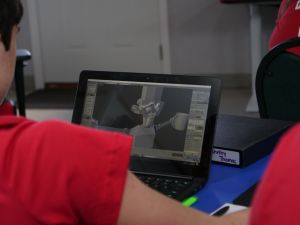 "The student were very engaged, we broke for lunch and they didn't get up immediately to eat, they were focused on finishing their first 3D model. The engagement we saw during the workshop was on a level I'd never seen before".
– Alex Smith, Workshop Lead, Holler Technician.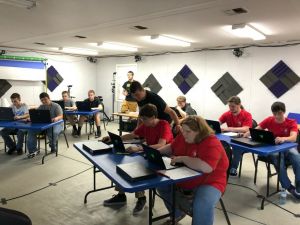 Students were given free reign to create anything they could imagine, but we tasked them with creating their very own Holler Monster by the end of September that could be implemented with The Holler's motion capture technology. The aim is to showcase the students' creations and animations at KVEC's April FIRESummit.
The Holler is currently developing pop-up workshops at the schools that participated to check-in with the students and to give further guidance if needed. A FIRECAST episode is planned to showcase these talented students and their work.
Stay tuned on the theholler.org to keep up-to-date with these exciting opportunities.