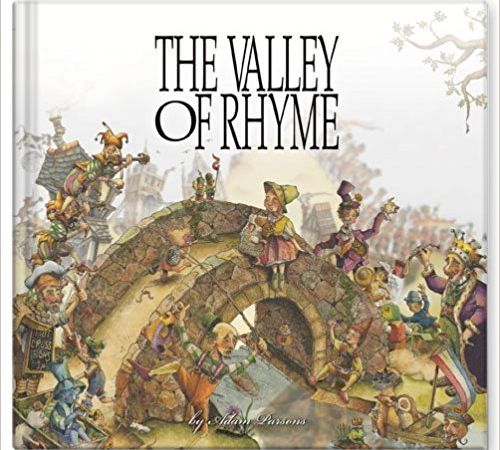 KVEC's corporate partner at WIN Learning has made a significant donation of 14,000 "The Valley of Rhyme" books and posters which will be distributed to K-5 students in the KVEC school districts. KVEC has been a partner with WIN Learning since 2011, providing career readiness solutions to help school districts prepare pathways for students' futures, whether they are college, trade school, military or workplace bound. We are very appreciative of Dr. Teresa C. Chasteen Ph.D., President & CEO at WIN Learning for contributing books we are confident our children will enjoy into adulthood.

** Below is a description of the Book from their web-page.
The Valley of Rhyme is a tribute to the wonder and intricacies of a child's imagination. 

Both figuratively and literally a 'work of art,' The Valley of Rhyme is an heirloom-quality book that is sure to engage any child in amazement and excitement. 

Originally illustrated in watercolor, the piece is unrivaled artistry and could easily be placed in a frame. 

Nevertheless, we encourage the book to be used and used well. Opened every night, while tucking the little ones away, we hope the corners will be turned and the cover worn. We hope that rather than admiring, the readers will immerse themselves in the creative and whimsical place we call the Valley of Rhyme.
For more information about WIN Learning, go to www.winlearning.com or call 888-717-9461.
KVEC will develop a distribution plan so that teachers and principals can make arrangements to pick up the number of books they might want to distribute to students. Literacy Instructional Specialist Carole Mullins will be developing lesson leads built on standards that can be addressed through the book by teachers and guardians.