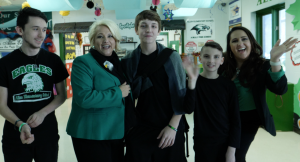 Today's classroom might feel a little different than you remember, even if you've only been out of school for a short time. Teachers are often at the forefront of finding new ways to engage their students by integrating new technology into their curriculum. KVEC's FireCast TV is a new half-hour traveling program that will highlight these new classroom innovations that are forging a new path for learning that could lead to a new economy in Eastern Kentucky.
For the third episode of FIREcast TV, the Holler production team traveled to Allen Elementary School (AES) to focus on on stories about AES school culture. From the moment you walk into the school, you can see how much the staff cares about the students. During the summer break teachers, administrators and parent volunteers decorated the school in a warm and colorful learning environment by painting walls and creating crafts spread throughout the school.
Assistant principal Melissa Turner says "that once the students see this, their eyes light up and because of this, all of the hard work and time put in is well worth it!"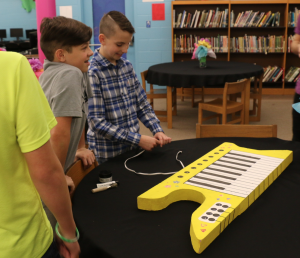 AES has many programs for students to participate in:
Performing Arts where students develop and bring stories to life.

Student Technology Leadership Program where students learn new technologies to help the community grow.

Girls Planning for Success (GPS) where female students make friends and gain confidence for the future.

Coding Club where students learn all about different coding languages.

School Radio Show/Station where students tell what's going on each week at AES and commentate home basketball games.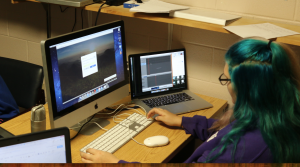 Allen Elementary is one of the Activating Catalytic Transformation (ACT) schools at KVEC. ACT engages shared leadership teams in school and staff transformation through five key workstreams:  facilitative coaching, clinical professional learning, networking, mentoring and micro-credentialing.
Eastern Kentucky schools really are forging innovation in rural education. Tune in to FireCast TV and come back in the coming weeks to learn more about the classroom experiences, ingenuity and drive of students, teachers, and administrators through the KVEC region.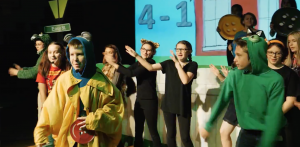 If you would like for your school to be involved with FireCast be sure to fill out the application through the link below.