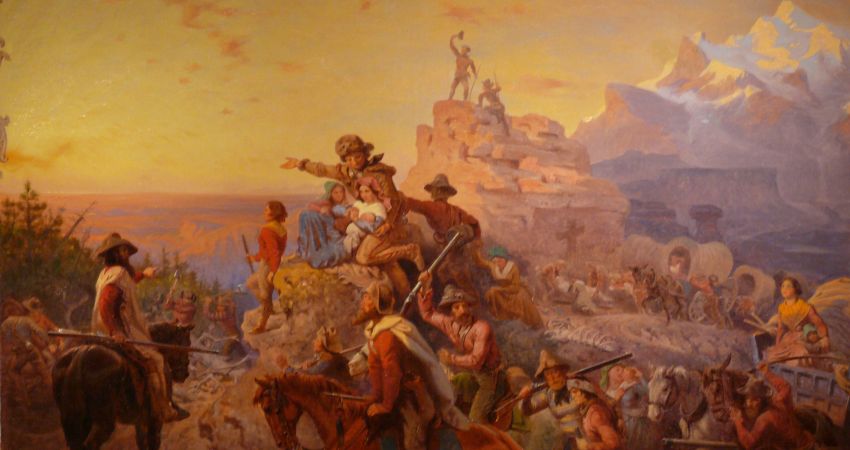 Kentucky Valley Educational Cooperative is hosting a one-day seminar covering Westward Expansion. This seminar will focus on Westward Expansion during the 19th Century. Ideas and events emphasized include Manifest Destiny, the Monroe Doctrine, the Mexican-American War, and the growing problem of Sectionalism that threatened to drive North and South apart.
Seminar Details:
Seminar Topic: Westward Expansion
The curriculum will include a special emphasis on Kentucky's role in Westward Expansion. Teachers will collaborate with colleagues to engage in current historical scholarship and research with a historian that specializes in that area.
Historian: Dr. Dennis Boman
Where: KVEC Offices, 412 Roy Campbell Drive Hazard, KY  41701
Date: Monday, June 11th
Time: 8:30 (Check-in/registration)
          Start at 9 am – End at 3 pm
**Registration, materials, refreshments, and lunch for this KVEC-sponsored event are free to all participants. You must register to participate. Registration is limited to the first 30 teachers who apply at the link below.
EILA credit will be available for participants!
Link to register: https://qr166.infusionsoft.com/app/form/hazard-ky20180611