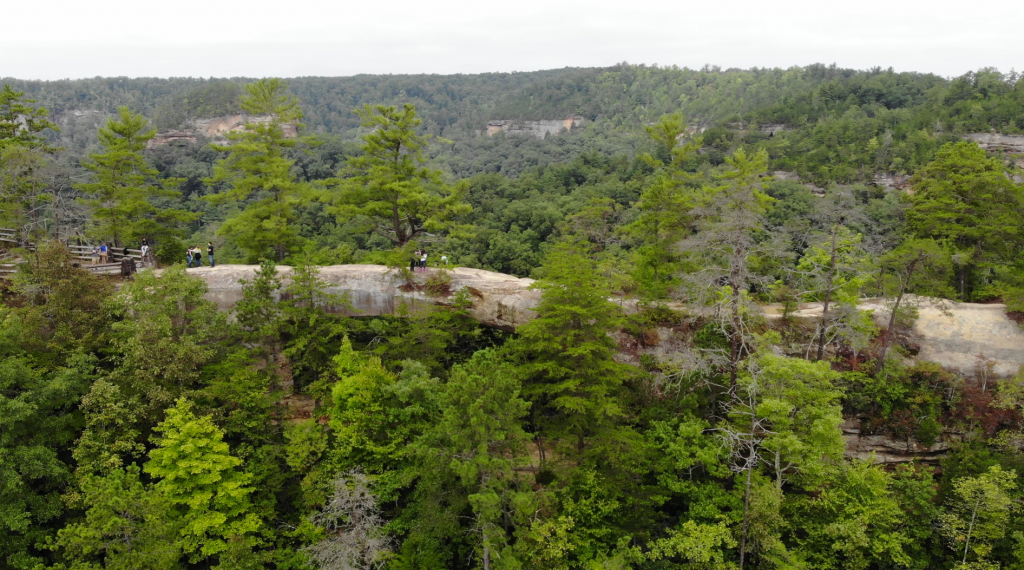 The Red River Gorge – located in Powell, Menifee and Wolfe counties – is one of the most beautiful and geologically interesting places in Eastern Kentucky. But, what's happening underneath the surface of this natural beauty? That's one of the many questions that Wolfe County High School are trying to answer.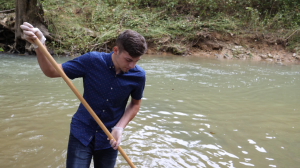 The students, accompanied by their teacher Zachary Collier, visited the Gorge to test the PH, pollution and a multitude of other things.  They are assessing the cleanliness and health of the streams. Pollution was checked by the conductivity and the types of critters caught in the water.  An interesting fact about critter catching is that full of life rivers may look healthy but depending on the animals present that may not be true. Certain animals are more tolerable to pollution than others and the students can use this information to evaluate the quality of the streams.
This work sprung from the Expeditionary Learning Fellows Initiative or ELF.  ELFs are a group of teachers from the region that have been working for three years to develop placed based inquiry units of study that help students to better understand the special places that exist in eastern Kentucky.  The units address a phenomenon, such as the water quality in the Red River Gorge or the Woolly Adelgid that is destroying trees in the Lilley Cornett Woods. Students engage in the science and engineering practices from the Kentucky Academic Standards to explore the phenomena in order to understand and seek solutions.  
To learn more about FIRECAST and how to get your school involved, or just to watch previous episodes visit www.theholler.org/firecast.