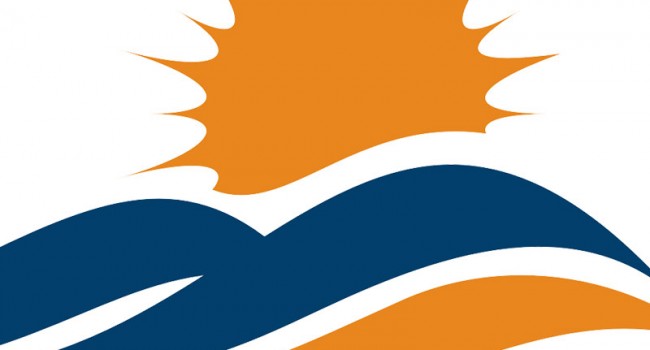 Educational carpetbaggers and poverty pimps beware.
Kentucky's Appalachian coalfield has the talent to resolve its own challenges, and we will no longer tolerate people and institutions who use our pockets of poverty to fund their operations.
We are tired of those who "pop in, pop off, and pop out." Too often, well-intended folks from the outside do not understand the region, our people and the outstanding talents of Appalachia Kentuckians as they offer plans and programs for the area. Others, at institutions, embrace pockets of poverty and high poverty counties as they seek funds to serve the region, while they build up their own institutional coffers.
This is not meant to dismiss or criticize the great work done by representatives of those located outside the region. However, we expect them to put more "employee boots on the ground" where the opportunities exist, as opposed to keeping them in their own operations on the outside.
An example of extraordinary mountain genius is the innovative work going on in Eastern Coalfield school districts, which is being followed by the rest of the nation. This came into focus recently when nearly 600 attended the largest multi-district K-12 educational professional learning event in Eastern Kentucky's history, on Oct. 24 in Pikeville, KY. Ninety-two teachers, 34 students, and 17 district teams presented at the National Promising Practices summit, sponsored by the KY Valley Educational Cooperative (KVEC) as part of the Race to the Top "Appalachian Renaissance Initiative (ARI)."
Teachers shared the innovations in learning they plan for their classrooms, using the mini grants they have been awarded through ARI. They will discuss their results at an Action Research Summit to be held on April 21 next year, also in Pikeville. Conference staff live- streamed the "Innovation in Rural Education" summit to a national audience. The National Promising Practices summit sessions have been archived and are available at www.theholler.org.
The participating 17 school districts in the Appalachian Renaissance Initiative are at work enhancing personalized learning for 42,256 students and 2,860 educators in 100 schools in 14 counties, with the work financed by a $30 million grant over the next four years.
The summit follows a two-month period that saw the largest rollout of Next Generation classroom technology in rural America. Next Generation classrooms have the ability to connect students to other students in in the KVEC consortium or to interactive experiences around the world. New class offerings are made possible with the technology and the training of teachers.
During this same time frame, beginning in July, ARI launched www.theholler.org as a three-tier digital site. The Holler has a digital learning platform for teaching and learning, a social media side for conversation and exchange of ideas, as well as a developing accessible data system for schools and public. The site is being used to connect communities and tie education to job creation in the region.
ARI's core belief is that the talent is abundant in Kentucky's Appalachian coalfield, if those in the region dare greatly to be great. The KVEC Race to the Top grant was only of five awarded this past year by the U. S Department of Education. The funding was based on a proven record, innovative best practices in personalized learning, and the potential for the work to be replicated elsewhere in the nation. The project is all about innovative best practices in personalized learning, with a focus on career and college success for students and enhancing educator effectiveness.
While providing support to teachers in implementation of the Common Core State Standards and the state system for educator effectiveness system, Professional Growth and Effectiveness System (PGES), KVEC is working to provide additional resources and learning opportunities. KVEC has created an original professional growth and effectiveness system for their own staff aimed at building capacity and growth. KVEC is also working with a group of 100 teachers and 118 administrators annually in the UK Next Generation Teacher and Leader Academies. The University of Kentucky staff facilitating these academies are listening to academy participants and regional educators to craft a personalized program of learning aimed at impacting student achievement in their schools and districts. Over 800 teachers and administrators will have gone through the program at its conclusion without leaving the region.
Additionally, KVEC has developed a home grown teacher and educator leader effectiveness approach, which includes sharing of regional talent, enhancing personalized learning for students and developing professional personalized learning for educators.
The process (called PETLL, or Perpetual Excellence in Teaching, Leadership, and Learning) includes a one-day visit to a school by an outside team of K-12 and higher education partners. These "outside eyes" document effective classroom and school leadership practices, while also making recommendations about areas that need more attention. At the end of the day, the school staff then participates in developing very specific and customized individual and school improvement action plans. Follow-up PETLL visits are then scheduled as the school agrees to embrace the ongoing nature of school improvement.
Currently, 14 southeastern Kentucky schools are receiving follow-up PETTL support this fall semester, and an additional 17 new visits are on the calendar. College professors involved with the project number over twenty, and K-12 colleagues double this number.
Appalachian Kentucky, which has been branded with some of "Kentucky' Uglies" in the way of challenges, has many "Kentucky Beauties in K-12 Education."
#####
Ron Daley, the former publisher/editor of the Troublesome Creek Times and the founding director of University Center of the Mountains, lives in Hazard, KY.