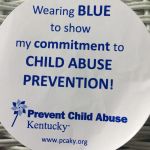 April, the fourth month of the year. Mostly known for humid rainy days, unless you're in Kentucky you may see some snow. But this month is significant to me for other reasons. This month has always held a special place in my heart. This month is child abuse awareness month. For people like my mom and many others who work in the social service field child abuse awareness happens 365 days a year. Child abuse is real; most people just want to donate or say "prevent child abuse" in April. You have not seen a child with a black eye or a broken arm simply because they didn't do the dishes. Sadly, it happens, every day. I am speaking from growing up with a parent as a social worker; it's scary. Imagine that your mom tucks you in bed and kisses you goodnight. Then a call comes in; a child needs help. She leaves to help him/her but doesn't return home until 3:00 a.m. Nights like these makes me more aware of the children who aren't lucky enough to get those kisses before bed.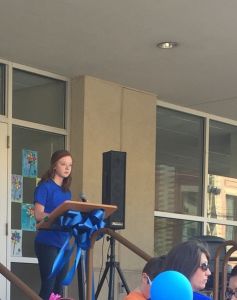 Child abuse doesn't take a break or just happen in April. It doesn't stop for holidays. It doesn't stop depending on the time of year. It doesn't stop if it's cold and rainy, or warm and sunny. It doesn't care if your family is rich or poor. Child abuse happens daily.
You have to be a certain type of person to be a social worker, and I admire those who are. Child abuse is a reoccurring problem that needs to end, so I challenge you to speak out or help those children in need. It doesn't just happen in April. It happens, 365 days a year.
For more information on child abuse prevention you can check out www.pcaky.com
If you suspect child abuse or neglect please call 1-800-CHILDREN