Transmedia Graphic Arts work from students at Betsy Layne High School
"The Orphaned Elephant"
Megan S. Hughes / Pencil NFS / Betsy Layne High School (11th. Grade)
Illustrations for a short story that I wrote titled Big Prints: Even Bigger remembrance.
"Everlasting Ride"
KayLee Evans / Acrylic (11 X 14) NFS /Betsy Layne High School (9th. grade)
This painting is dedicated to my papaw A.J. who passed away on March 31, 2017. My papaw had a strong passion for work and loved John Deere Tractors. My painting is to honor him and to show that he will never be forgotten.
"Down on the Farm"
Hannah Janese Hamilton / Acrylic set of 3 (12 X 16) / Betsy Layne High School (11th. Grade)
These paintings are in honor of my grandma and I like farm animals.
"Untitled 2018"
Brianna Raelynn Pinion / Acrylic (16 X 20) $50.00 / Betsy Layne High School (9th. Grade)
I wanted to show that with some thought you can paint anything. We all have imperfections but with effort, we can overcome them, they are what make us unique.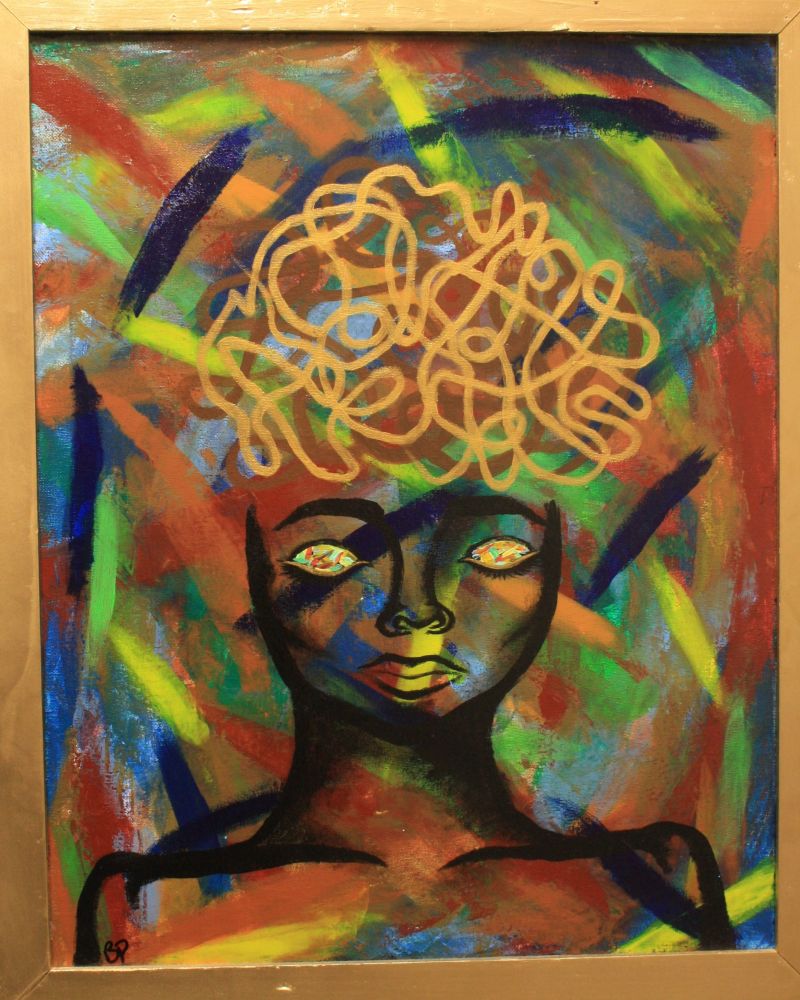 "Under Cover"
Sophia Ratliff / Acrylic (16 X20) NFS / Betsy Layne High School (10th. Grade)
A portrait of my characters from my series "Under Cover" on wattpad in acrylic paint. This series was the first pair of books that became popular on the website. I started it nearly three years ago and I currently still am. This series is important to me, especially the two characters within the painting.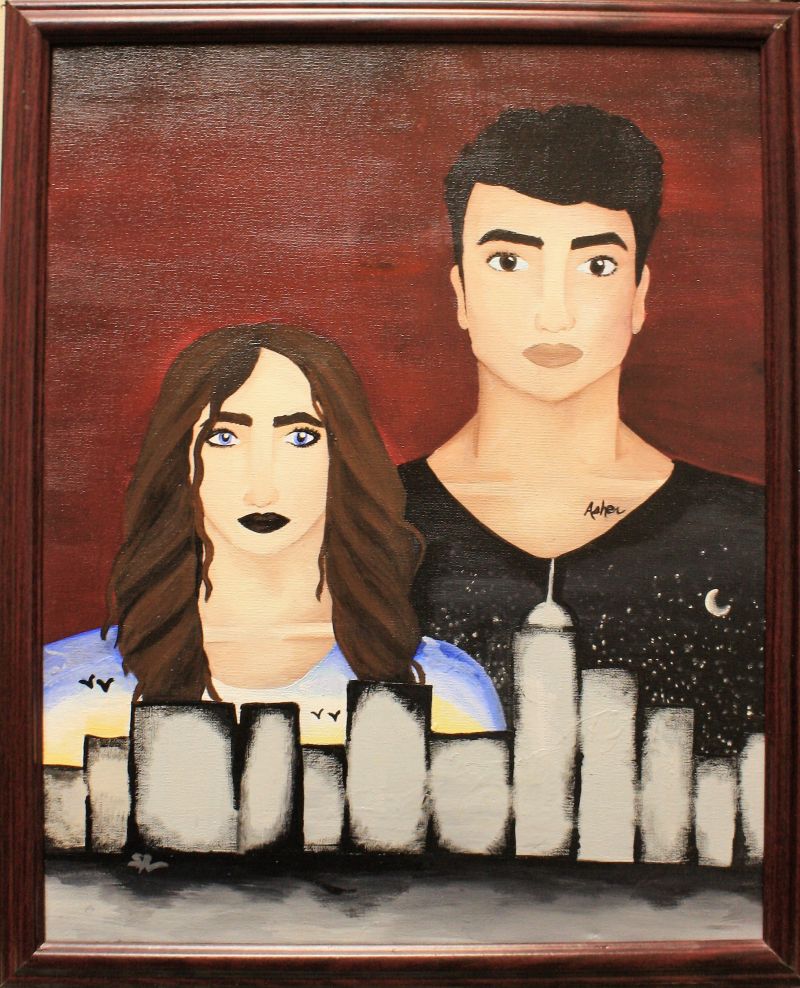 "Broken"
Hailey Hall / Watercolor (9 X12) / Betsy Layne High School (10th. Grade)
The story behind this piece is that the world can be an evil place but beauty can show through.