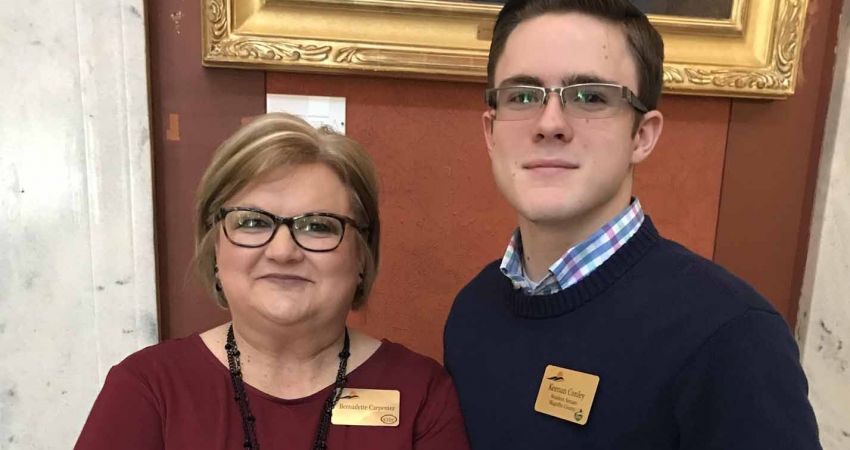 From a recent edition of WYMT's Issues & Answers, Keenan Conley from Magoffin County High School made a special post to his Nana Bernadette Carpenter.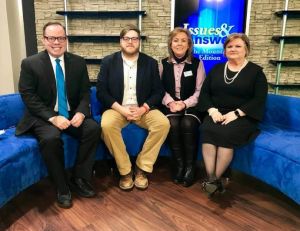 So proud of everyone in this video, especially my nana. If you have never attended one of the previous FIRE Summits, you have truly missed out. The time, work, and dedication that goes into the production of this event is truly done out of love for the students, teachers, administrators, and everyone in the entire KVEC region. I have been to several of the summits, displaying several projects throughout both my middle and high school years. Recently, I have had the incredible honor to serve as a Student Senator for not only my school, but for Eastern Kentucky. This leadership role has allowed me to grow as both a student and an individual. It has brought with it a plethora of key events and opportunities that quite frankly, I would have never been exposed to without being in the position.
The Summit is much more than a jammed packed day of technology and innovation. It is a moment in history when we as Eastern Kentuckians can showcase how big and powerful a small area can be. We are able to open the eyes of the public to see what we as students and educators have accomplished in only a matter of months. Like I mentioned before, if you have never been to a Summit, you are missing out. Wednesday (April 11) is your chance to experience the event live. If you can not make it to Pikeville that day, I urge you to please tune in and watch the live broadcast on the Holler. Trust me, you will not want to miss it.
When I reflect back on my memories of the Summit, I get an overwhelming sensation of accomplishment and happiness. Every year, I look forward to the event and its many wonders. At the end of the day, the future of Eastern Kentucky in the hands of the current generation of students. It is up to us to be able to recognize that and to embrace it, just like we do at the Summit.
I will leave you with this quote from Doctor Albert Szent-Györgyi, a Nobel Prize winner in Physiology and Medicine and the discoverer of Vitamin C. "Innovation is seeing what everybody has seen and thinking what nobody has thought."