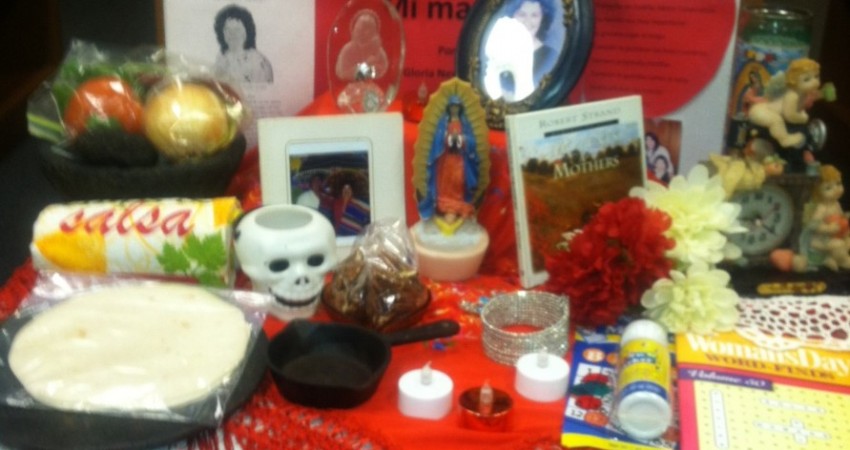 For the last 12 years I have celebrated Dia de los Muertos (or Day of the Dead) with my students . It began with only a fiesta that the teacher that I replaced had done yearly. Each year it seemed to grow a bit. We have gradually added more parts to address more of the authentic cultural activities and involve more students across the school.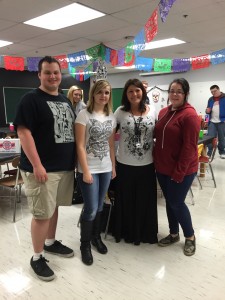 We start talking about the holiday at the beginning of October but my students have already heard about the fiesta from former students. Everyone looks forward to the fiesta even though they must do several different activities before they get to have the fiesta.
I have used several different introductions for the holiday and this year I used the video "The Book of Life". There is also a very short video that I've used in the past, CGI Animated Shorts: "Dia De Los Muertos" – by Whoo Kazoo.  It's a short condensed cute little snapshot on youtube to show students.
I have 2 levels so each level gets to do something different. The first year I allowed my Spanish 2 to choose between the 2 different projects because they would not have an opportunity to do both.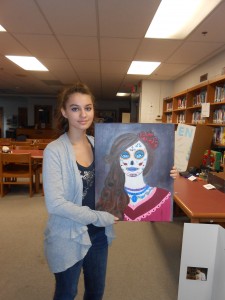 Spanish 1 creates an Altar to honor a loved one that has passed. They have a list of requirements that must be included in addition to anything else they want to include. I show them my altar that I have created for my mother so they can see a finished product.
Spanish 2 creates an art project from a list of choices or they may suggest one they would like to create. The list includes: artwork, video,  rap song, dance, sugar skulls, etc.. The list is included in my assignment sheet.
The projects are displayed in the Library for all students in the school to complete a gallery walk and fill out a peer critique sheet on one chosen piece. A good way to be sure all students are included is to bring them in by English classes. All the documents I use to organize the event and lesson are in the ¡Grita Fuerte! Holler. Enjoy!
---
Bring a world celebration into any classroom with a Fiesta & Social Media!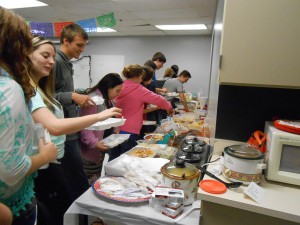 All my classes prepare a dish for the fiesta which takes place as close as possible to the real "Dia de los muertos" celebration (November 1st  and 2nd)  so my students can follow what's trending on Twitter and Snapchat while they are celebrating.  They love to see that all over the world people are doing some of the same things they are doing.
Each class will have a spot to keep their food until time for their class. Each class comes in and sets out their food after warming it and each student enjoys a taste of everyone's dish. When students sign up for a dish I make sure that there is a variety. Everyone cannot make salsa!!!
There will be students who can't bring in a dish so I always find an alternate project that they can complete.
Cook for their family and bring in photos along with recipe
Research the holiday and complete a report with sources cited
Depending on how much you want to incorporate, I will warn you that this is a lot of work on the teacher but very much worth the work when the students get so much from it!
Using Spanish National Honor Society students as helpers all day has been very helpful because they have already participated and know what needs to be done and they could use the hours for the service hours they must complete. Another bonus for the helper is that they will be allowed to eat with every class. Yummy!!!!
Gloria Newsome is a native Spanish speaker teaching world language and humanities at South Floyd High School. She is part of the Holler Fellows, connecting 300 students across districts to create student-centered curriculum for the place-based learning network.  Contact her here on the Holler.