PETLL – Perpetuating Excellence in Teaching, Leadership and Learning is the Kentucky Valley Educational Cooperative's continuous school improvement program.
Recently the creators, Dr. Jeff Hawkins and Dr. Henry Webb, of the PETLL program teamed up to write a guide book about the program.  The book serves to share their successful model for other schools and organizations to identify and encourage talent from within.
The PETLL Initiative is structured to address the practical needs for instructional improvement that exist in today's schools and districts. The goal of the initiative is to create schools of excellence where every student is engaged in high quality learning, where every teacher is engaged in an intentional instructional growth process, and where every administrator is engaged in growing a staff's capability to teach at an ever-expanding level.
The PETLL Holler from The Holler on Vimeo.
Co-Author and Director of KVEC, Dr. Jeff Hawkins, sat down with us recently to answer a few questions about the debut of their book.
Q: How did PETLL begin?
A: PETTL began as a common sense and sustainable approach to staff transformation that could be used to address new challenges and the ever evolving landscape of public education.
Q: What inspired you to write about this program and publish the book?
A: The book was published to provide educators with a single "one-stop" source that contained all current PETLL resources and provided readers with the research and scholarship that underpins the initiative.
Q: How have you seen PETLL benefit schools?
A: I think a strong example is an excerpt in the book from a teacher commenting to their colleagues during a PETLL visit when they said"I have learned so much about effective teaching from participating in PETLL. Words cannot express the value I place on the personal growth that I have experienced. This is applied professional development at the highest level."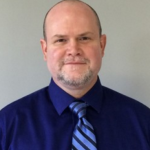 Senior Director for Higher Education Affairs with the Appalachian Renaissance Initiative at Kentucky Valley Educational Cooperative, Dr. Will Kayatin. said "The PETLL manuscript will be a sterling contribution toward the greater staff transformation lexicon, because PETLL was conceived, tested and operationalized by expert practitioners who are committed to shared leadership and shared responsibility for instructional excellence through continuous school improvement."
If you are interested in attaining a copy of this book you can contact Dr. Kayatin and it will soon be available for purchase on amazon.