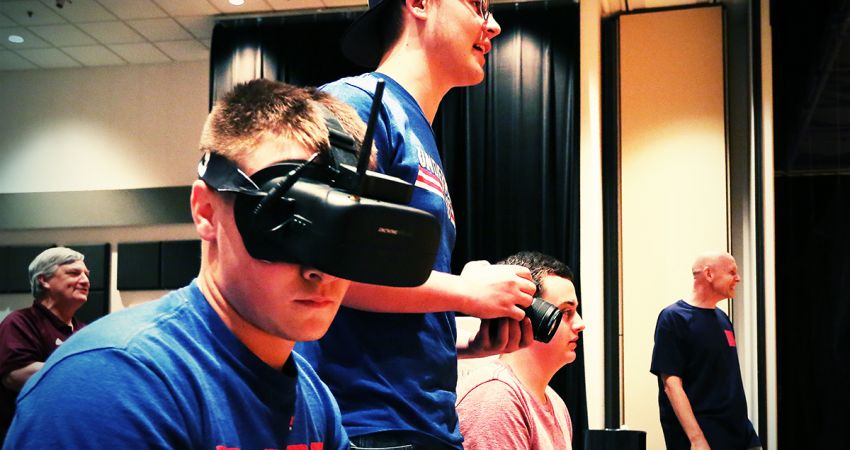 KVEC is sponsoring its Second Annual Drone Race in which middle and high school teams must build drones from supplied kits to race. Twenty schools submitted applications to participate in this project-based learning opportunity designed to prepare students for careers in a growing job market.
Participating students must be able to figure out how to build a drone through trial and error. ATI director, Dr. Paul Green began delivering the drone kits in mid-October and students from each school listed below will showcase their work at the FIRE (Forging Innovation in Rural Education) Summit in Pikeville, KY on April 11, 2018.
Chad Perry and Clyde Hamilton, drone engineers/racers, came to the Holler studio to build the MACH1 drone and film a tutorial for each participating school. Part one and two are available to view now.
Picture of drone frame can be found below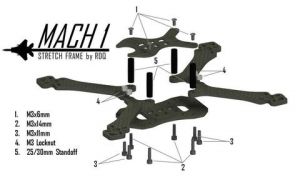 The 20 schools participating are Lawerence County HS, Johnson County HS, Middlesboro HS, Hazard Ind. MS, Hazard Ind. HS, Magoffin Co. HS,  Paintsville Ind. HS,  Knott Co. HS,  Belfry HS, Sheldon Clark HS,  Ashland Ind. HS, Ashland Ind. MS,  Betsy Layne HS,  Owsley Co. HS,  Breathitt Co. HS,  South Floyd MS,  Fleming-Neon MS, Wolfe County HS,  Clinton Co. MS, and Jackson Ind. HS.