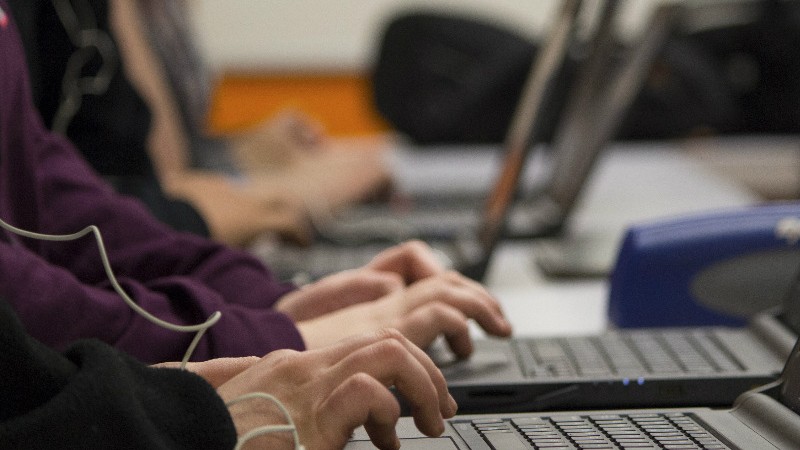 In January of 2015 the Kentucky Valley Educational Cooperative (KVEC) entered into a partnership with Knovation, a provider of professionally vetted and aligned digital content and open education resources (OER). The intent of this partnership was to assist our 17 Appalachian Renaissance Initiative (ARI) districts pursue an organized format for introducing digital learning resources within the classroom.
An important component of this initiative was to guarantee that each of the 17 KVEC/ARI districts have access to an on-site, local support person in order to effectively implement the Icurio application system. A total of 40 educators, representing each of the 17 districts, received hands-on training conducted by Knovation leaders at their training center in Cincinnati, OH.
Through the use of the Icurio application, ARI grant schools/teachers have been able to introduce and implement classroom-ready digital learning resources, maximizing teaching and learning experiences to enhance their district's overall digital transformation.
We are delighted to share the announcement from Knovation that the following KVEC/ARI school districts are in the Top 100 in Knovation's annual Digital Learning Awards Program. Congrats to:
Breathitt County
Floyd County
Harlan County
Hazard Independent
Johnson County (Ranked #1 in districts serving less than 5,000 students!)
Jenkins Independent
Knott County
Lee County
Letcher County
Magoffin County
Middlesboro Independent
Owsley County
Paintsville Independent
Pike County
Pikeville Independent
Wolfe County
View the list of other districts joining yours in the Top 100.