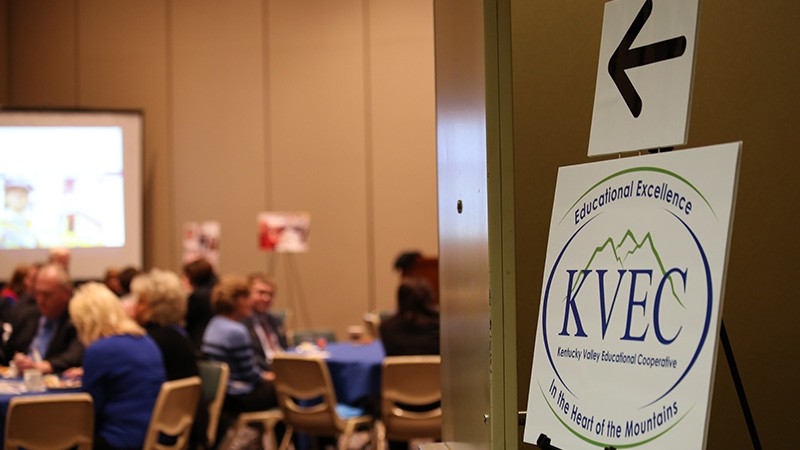 The Kentucky Valley Educational Cooperative (KVEC) gathers to thank state legislators for their support of education within the region.
On February 18
th
a consortium of 19 east Kentucky Superintendents honored current members of the Kentucky General Assembly representing their districts. Several legislators received awards commending their commitment to educators and students in the KVEC region. Reps. Fitz Steele (HD-84), John Short (HD-92), and Chris Harris (HD-93), and Sen. Johnny Ray Turner (SD-29) were present to receive awards.
Representative Chris Harris informed the crowd of his personal connection with KVEC. His son is a member of the KVEC Appalachian Technology Institute's aviation program. "It's a lot easier to wake him up in the morning to go to school thanks to programs like this" said Harris as he thanked the room after accepting the award.